Bollywood came to Britain this morning, as Indian superstar Amitabh Bachchan took his turn at carrying the Olympic Torch.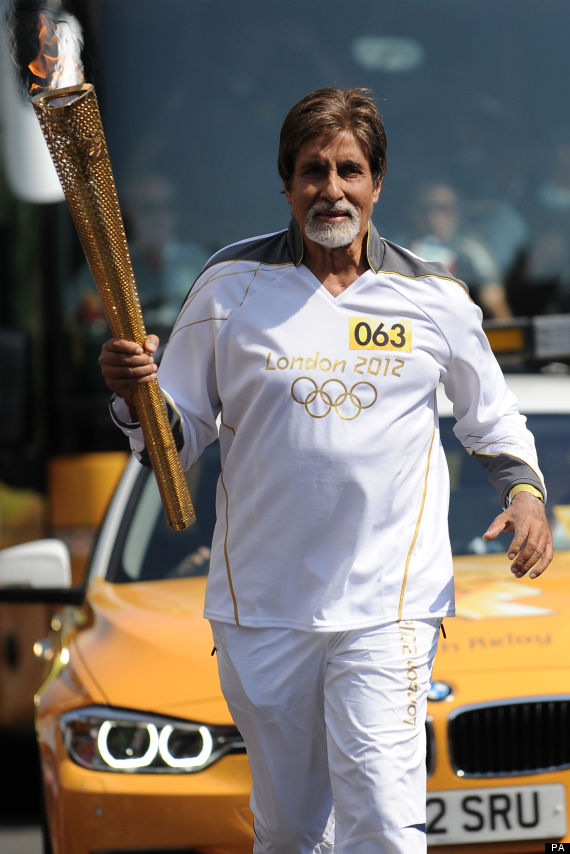 Amitabh Bachchan with the Olympic Torch
On day 69 of the Torch Relay, the star of more than 180 films, worshipped as a demi-god in his native sub-continent, took the iconic beacon and carried on the relay leg between The City of London and Southwark.
Bachchan is regarded as one of the pioneers of Bollywood, and is the head of an acting dynasty in his homeland.
He is married to actress Jaya Bhaduri, and their son Abhishek Bachchan is also an actor.
He is married to Aishwarya Rai, considered by many to be one of the world's most beautiful women.
Here are some other big names given the big task...


Loading Slideshow