Rebecca Adlington has won a bronze medal in the women's 400m freestyle swimming at the Olympic Games.
The British swimmer was tipped to have a tough race, with Camille Muffat of France the favourite to win, and Alison Schmitt of the United States also providing a challenge to Adlington. Muffat won gold and Schmitt took home a silver medal.
The crowd was tense as Schmitt and Italy's Federica Pellegrini took the lead for the first half of the race. Muffat then came out in front, with Schmitt close behind. The crowd were crowing as Adlington moved from fifth position to come into third place.
This will be Adlington's third medal, after grabbing two golds in the 2008 Olympic Games. The 23-year-old from Mansfield told BBC News:
"Im so pleased, I'm so glad I've got a medal at a home games, how many people can say that?
"The crowd were absolutely amazing ... there were so many people who wanted me to get gold and I'm sorry I couldn't do that but I'm so pleased I got a bronze.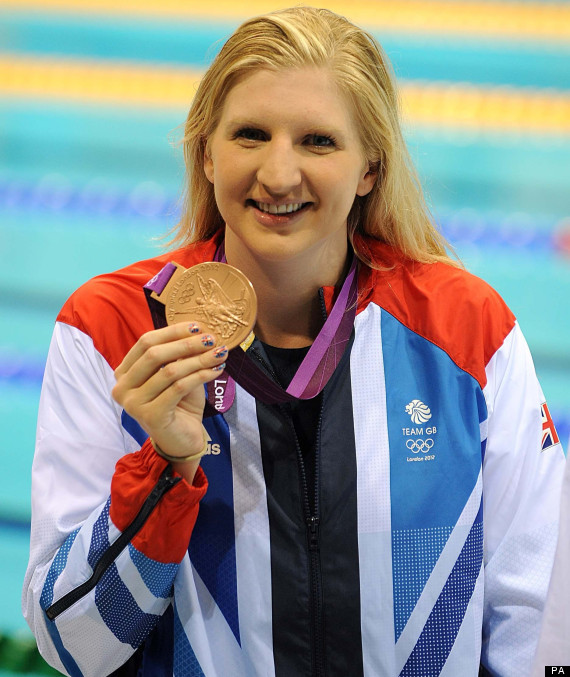 Rebecca Adlington celebrates with her bronze medal after finishing third the Women's 400m Freestyle Final at the Aquatics Centre

"That is what gets you from fourth to third. The crowd were just amazing.
"Swimming is one of the hardest sports to medal at. My followers on Twitter have gone up by about 30,000 just by being here. We need that to get us here.
"I'm so grateful to my whole family. I've never met as selfless family as mine"