But artist Joseph Senior has taken things a step further by giving the fluffy feline a number of makeovers in the style of Darth Vadar, a Teenage Mutant Ninja Turtle and a Ghostbuster, among many, many more.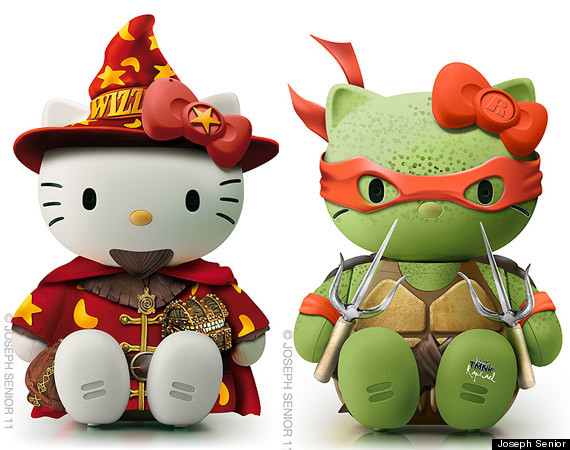 Hello Rincewind, Hello Turtle: The kitten as a Discworld wizard and a hero-in-a-half-shell
Check out our gallery of the Sanrio kitten's seriously cool rebirths below.
SEE ALSO:
SUBSCRIBE AND FOLLOW
Get top stories and blog posts emailed to me each day. Newsletters may offer personalized content or advertisements.
Learn more