In the red corner it's Amy Childs. In the blue corner it's the rest of the TOWIE cast.
And as the fight between the two rumbles on, Amy has taken another swipe at her former castmates.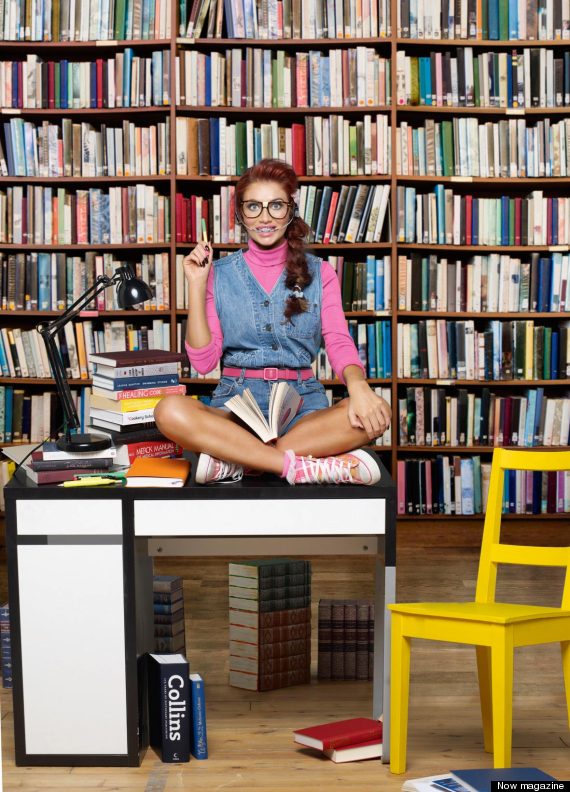 This time the star has accused her old pals of not supporting her following her decision to quit the show, as she opened up to Now magazine.
Dressed for the mag shoot as Katy Perry's geeky alter-ego Kathy Beth Terry, Amy claimed she had gone on to bigger and better things since leaving the hit show.
"Yes, all their digs were aimed at me," she said. "The only person who supported me was Mark Wright. People think that I've got loads of hard feelings about leaving. But I've gone on to do bigger and better things."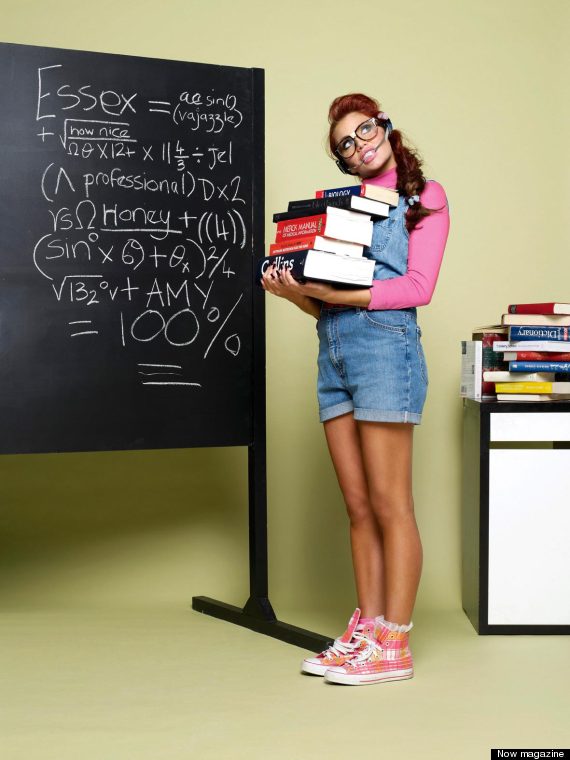 Amy also hit out at her former best friend Sam Faiers, after their relationship broke down following who Sam wrote about Amy in her autobiography.
"That got to me the most. We were best friends. She wrote that I'd changed. But I haven't changed. You can ask anyone who I work with," she said.
"She also said that I cared more about my management than my family. That's when I got really upset."
Sam, it's over to you.
The full interview appears in this week's Now magazine, on sale now.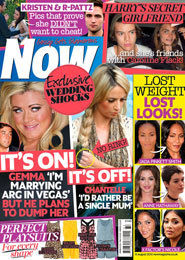 > IN PICS: OTHER SLAP HAPPY STARS

Loading Slideshow
Bad Make-Up

Emma Watson really REALLY wants a role in Kung Fu Panda 3

Bad Make-Up

Leighton Meester, please let us introduce you to the phrase 'less is more'

Bad Make-Up

Well, it really is hard to find a concealer in that particular hue of orange, isn't it Amy Childs?

Bad Make-Up

It's official: Brook Shields has joined the circus

Bad Make-Up

Can we suggest investing in some light bulbs, Ashley Judd?

Bad Make-Up

The Cheeky Girls prove that two sets of eyes aren't always better than one

Bad Make-Up

Janice Dickinson forgets she has a top lip

Bad Make-Up

Nothing powdering your nose, is there Jodie Marsh?

Bad Make-Up

Just make them stop, Kim Kardashian, you really have had enough

Bad Make-Up

Does Nicole Kidman even get dark circles?

Bad Make-Up

Pamela Anderson is very much alive, not that you'd know

Bad Make-Up

Yep, Paris, you've definitely got too much slap on that face

Bad Make-Up

Attention Jessica Biel! You have two eyes so you might want to match them next time

Bad Make-Up

Missed a bit, Joe McElderry

Bad Make-Up

Has Rihanna been sleeping in her slap again?
Also on HuffPost: