Usain Bolt has again stated his desire to play for Manchester United, and Red Devils defender Rio Ferdinand has volunteered to make it happen.
Asked about the prospect, Bolt, 25, said: "People think I am joking. But if Alex Ferguson called me up and said, 'OK let's do this, come and have a trial', it would be impossible for me to say No.
"I would not take up the challenge if I didn't think I was good enough. I am a very accomplished player and know I could make a difference."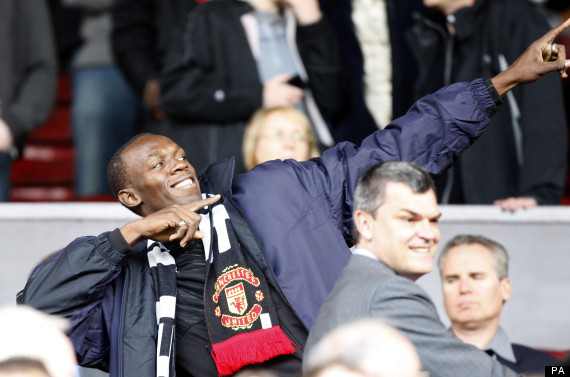 Bolt at United v Arsenal, May 2009
Ferdinand tweeted the Jamaican, who typically lapped up the possibility.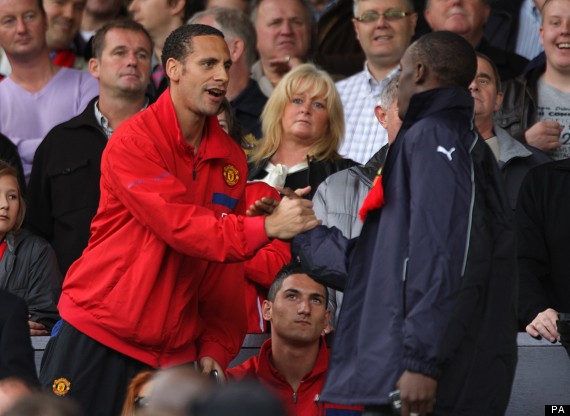 Ferdinand greets Bolt at the game
@rioferdy5

Rio Ferdinand
@usainbolt
if you want that trial at Man Utd shout me, I'll speak to the boss!! Well done in 100m, waiting for you to smash the 200m now!
@usainbolt

Usain St. Leo Bolt
After the Olympics we work on that...lol..thanks man
@rioferdy5
However the Jamaican may have to teach young striker Danny Welbeck a lesson. The United academy graduate twice adopted Bolt's trademark celebration after scoring League Cup goals against Wolves and Barnsley in 2009.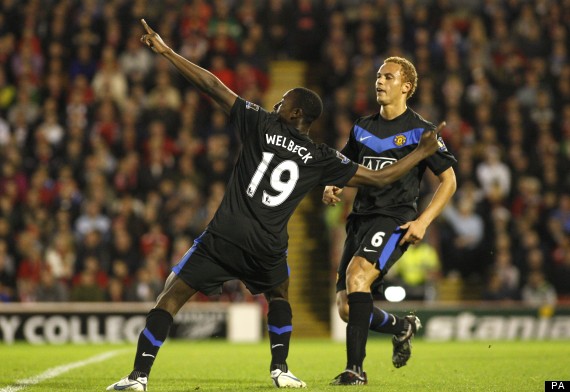 Welbeck mimics Bolt
The BBC also confirmed over 20 million viewers tuned in to watch Bolt storm to victory in the 100 metre final on Sunday.
Bolt a new Olympic record with a 9.63 seconds run to defend his 100m Olympic title won in Beijing in 2008.