Helen Flanagan has celebrated her 22nd birthday in style by ditching her old hairdo in favour of blonde locks.
The ex-Corrie star uploaded a series of images showing off the new do.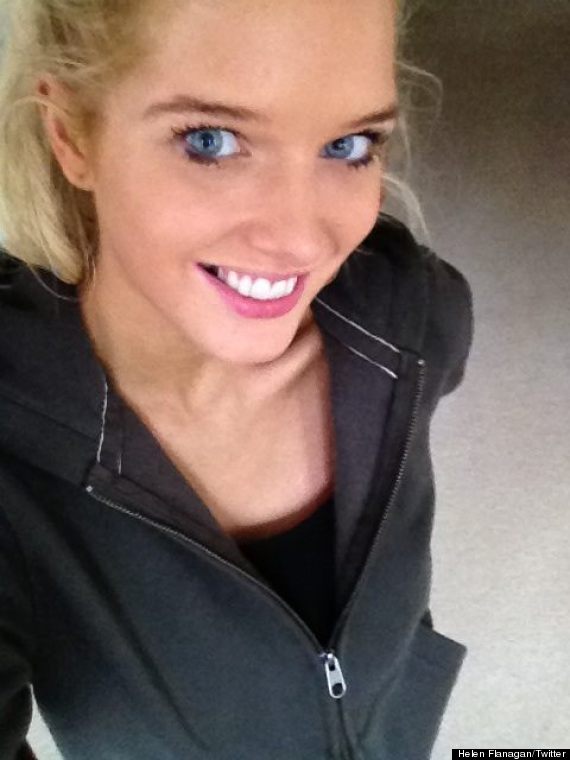 Helen uploaded a pic on her birthday
She was famously ordered by Coronation Street bosses to dye her hair back to brown the last time she went blonde in April 2011.
But just days after going lighter she started to fret about the future of her barnet:
"Really want to go for a swim but I've heard it ruins your hair when your blonde? Tips anyone? Xxx" she tweeted to her followers.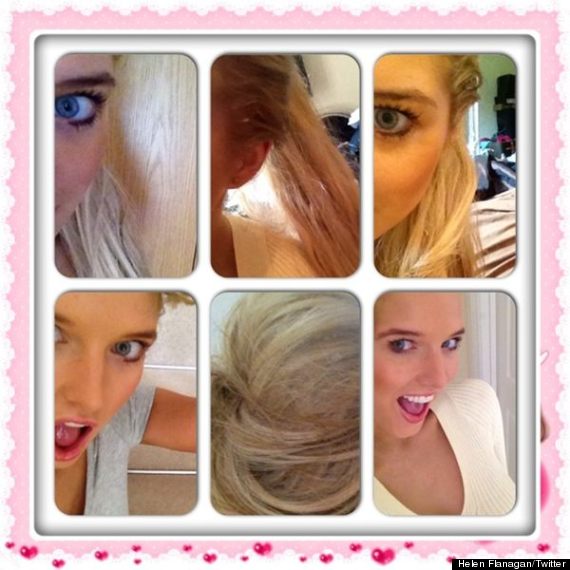 Helen uploads a mosaic of her new do
We can only assume a flurry of advice ensued, for she later tweeted: "So I shall invest in products... Keep my head above the pool... But no I'd rather be seen dead then in a swim cap hahahahaahgaa xx"
The star currently lives with her footballer boyfriend, Scott Sinclair, who plays for Team GB and Swansea City.
The pair were recently snapped enjoying themselves on the beach in Dubai, and sharing a sneaky smooch in the sea.
Loading Slideshow
Celeb Style Transformations

Cheryl Cole (Pic: WENN)

Celeb Style Transformations

Nicole Richie (Pic: WENN)

Celeb Style Transformations

Gwen Stefani (Pic: WENN)

Celeb Style Transformations

Kerry Katona (Pic: WENN)

Celeb Style Transformations

Victoria Beckham (Pic: WENN)

Celeb Style Transformations

Denise Van Outen (Pic: WENN)

Celeb Style Transformations

Pink (Pic: WENN)

Celeb Style Transformations

Geri Haliwell (Pic: WENN)

Celeb Style Transformations

Sarah Jessica Parker (Pic: WENN)

Celeb Style Transformations

Sarah Harding (Pic: WENN)

Celeb Style Transformations

Jessica Simpson (Pic: WENN)

Celeb Style Transformations

Chantelle Houghton (Pic: WENN)

Celeb Style Transformations

Kristen Stewart (Pic: WENN)

Celeb Style Transformations

Peaches Geldof (Pic: WENN)
Also on HuffPost: