Lazaro Borges, a Cuban athlete, snapped his pole during the pole vault event on Wednesday at the London 2012 Olympics.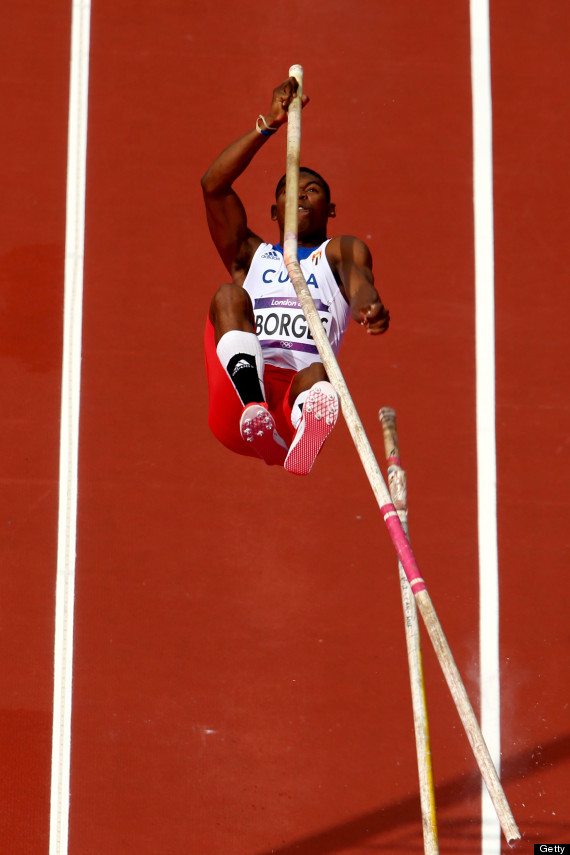 The 26-year-old attempted to clear a height of 5.35 metres but halfway up his ascent, descended back down onto the crash mat. The pole shattered into three pieces.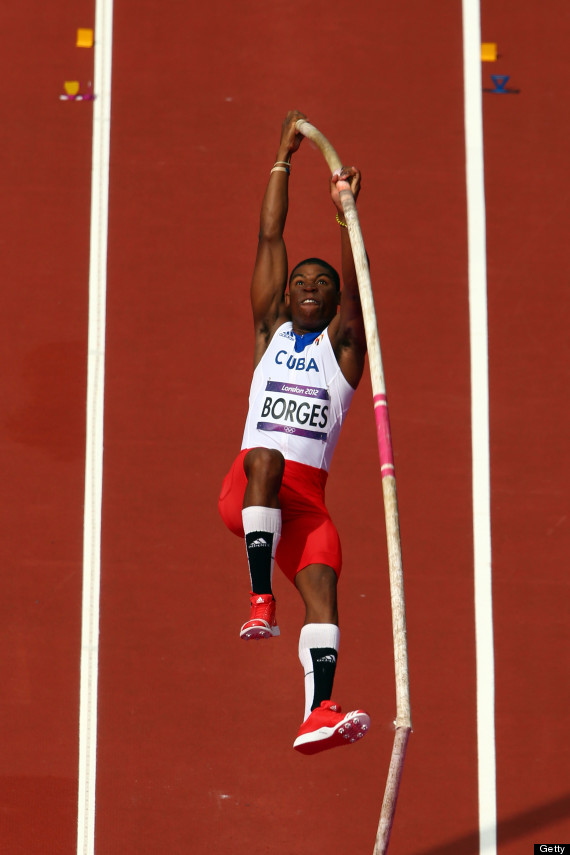 Borges had to find a new pole and did eventually clear the height on his final attempt. Alas he failed in his bid to qualify for the final on Friday.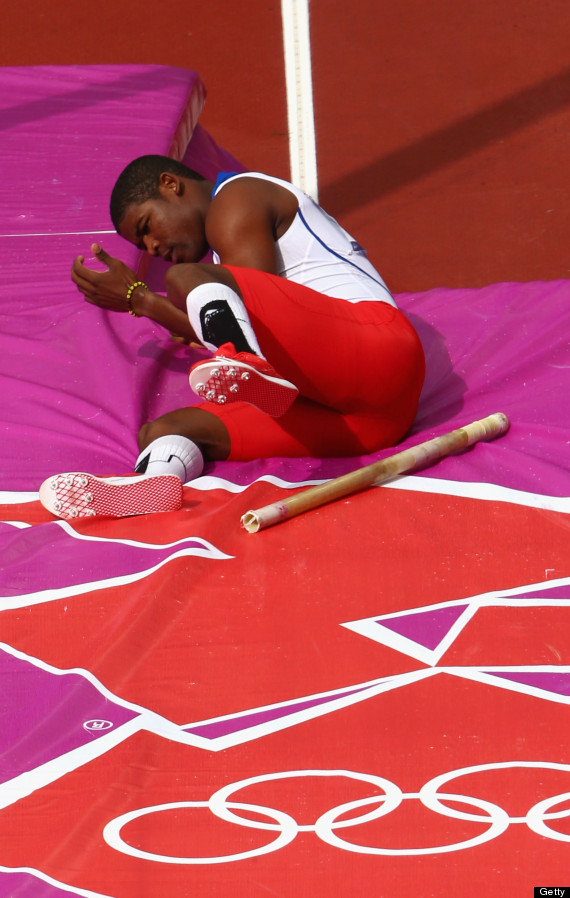 Also on HuffPost: