The medals have been won, the ceremonies are done - what an Olympic ride!
On the HuffPost UK Picture Desk, we have spent two weeks sifting through thousands of images from the "best Games ever" - stunning photos of running, rowing, throwing, swimming, riding, sailing - as athletes from around the world push their physical abilities to the limit of human endurance.
The London Olympics has been a chance for sportsmen and women to showcase their talent - it has also been an incredible opportunity for intrepid photographers to capture jaw-dropping and memorable images.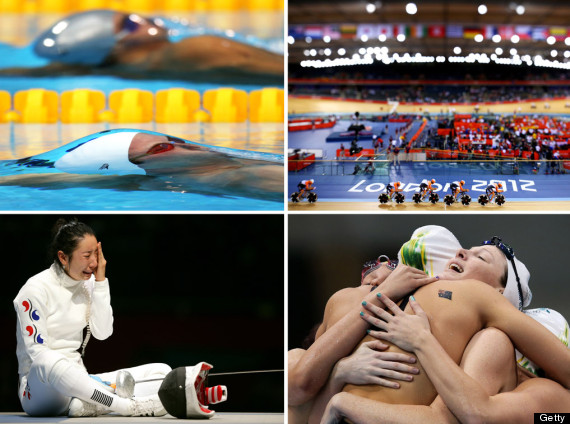 We want to share some of our favourite photos - from the hypnotic opening ceremony, to 16 days of world-class sport, to the final dazzling closing ceremony of an unforgettable Olympic Games.
Creative, colourful, a glimpse into the human soul - click below to launch our slideshow fullscreen and flick through the very best images of the London 2012 Olympic Games:
Best Olympics Photography
SUBSCRIBE AND FOLLOW
Get top stories and blog posts emailed to me each day. Newsletters may offer personalized content or advertisements.
Learn more