Move over Caroline Flack! There's a new celebrity cougar in town.
Step forward Cheryl Cole, whose tweets to Olympic bronze medalist Tom Daley have had everyone talking recently.
Well, now Chezza has spoken out about the flirty exchanges with the diver, telling Daybreak that she "loves him".
O.M.G.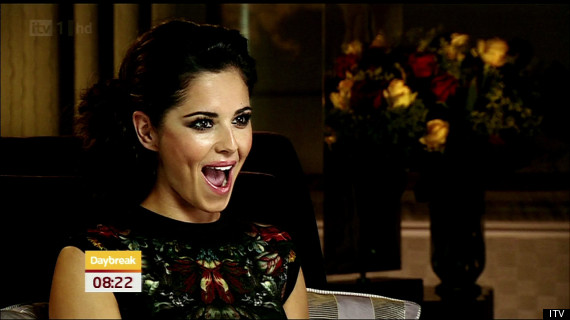 Ok, so it may not be the 'let's settle down and make lots of beautiful babies' kind of love, but we're still pretty hopeful the two of them could make a go of it after what she said about him during an interview on the ITV breakfast show.
"I love him, I think he's amazing," she said. "And I'd actually been watching him the day before I'd tweeted him with the synchronised diving.
"So I thought I'd just send him a message and see if he could hook something up and and he could teach me good form - you know for when I go on tour if I want to swan-dive off the stage on tour. Who knows? I could do it Tom Daley style," she added. But Tom has got some competition for Cheryl's affections as he isn't the only male that has caught Cheryl's eye of late.
The singer has previously been quite vocal about her crush on Prince Harry, who she also chatted about.
"He's just a great lad," she said. "You know you think of the Royals sometimes, you think of them as untouchable I suppose or like they're different to us and they're actually really not - they're really down to earth. I love them." During the interview, Cheryl also revealed she is still a fan of The X Factor, despite being axed from the US version last year.
As the UK show begins its second series since her departure, she admitted she will be watching the show.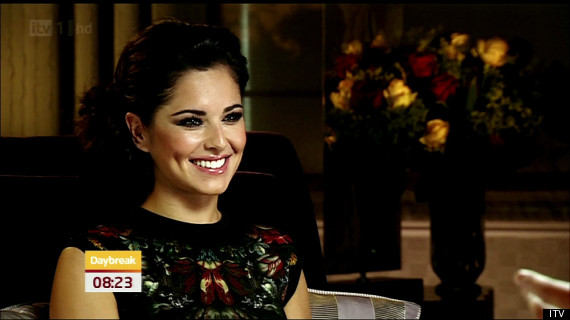 "Yes (I'm still a fan)," she said. "If I'm here I will absolutely be watching."
We wonder what she makes of Nicole Scherzinger sitting in her old seat (again)...
Find out what Louis Walsh had to say about his fellow judges.
> IN PICS: A TOM DALEY PHOTO SPECIAL

Loading Slideshow
Tom Daley goes for gold

Tom Daley goes for gold

Tom Daley goes for gold

Tom Daley goes for gold

Tom Daley goes for gold

Tom Daley goes for gold

Tom Daley goes for gold

Tom Daley goes for gold

Tom Daley goes for gold

Tom Daley goes for gold

Tom Daley goes for gold

Tom Daley goes for gold

Tom Daley goes for gold

Tom Daley goes for gold

Tom Daley goes for gold

Tom Daley goes for gold

Tom Daley goes for gold

Tom Daley goes for gold

Tom Daley goes for gold

Tom Daley goes for gold

Tom Daley goes for gold

Tom Daley goes for gold

Tom Daley goes for gold

Tom Daley goes for gold

Tom Daley goes for gold

Tom Daley goes for gold

Tom Daley goes for gold

Tom Daley goes for gold

Tom Daley goes for gold

Tom Daley goes for gold