Tom Daley has already won an Olympic bronze medal, but he can also now tick the 'bag a hot new girlfriend' box off his 'to do', if these pics are anything to go by.
Tom has sparked fresh speculation of a romance with US diver Kassidy Cook after the pair enjoyed a date at the theatre.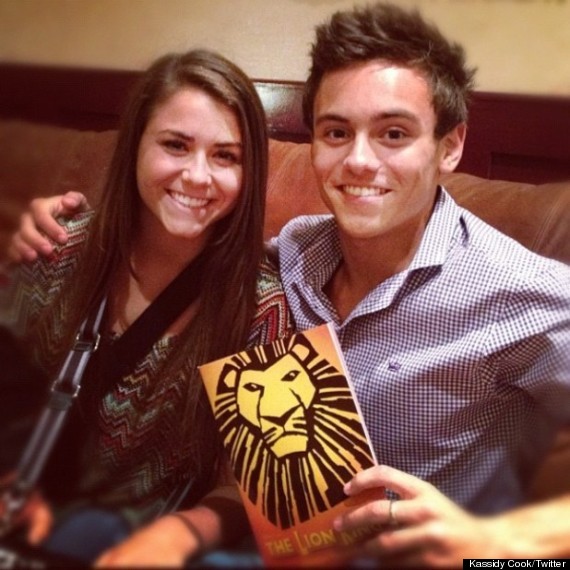 The pair went to see The Lion King in London, with Kassidy tweeting a picture of the two of them in their seats with Tom's arm around her.
"Went to lion king! Awesome play!" she wrote.
What would Tom's Twitter flirting partner Cheryl Cole say? Mind you, she seems to have bagged herself a hot dancer now anyway.
Tom then tweeted a snap of himself with the cast of the musical, alongside the caption: "Awesome night at the lion king!!! Here's a pic of me with the cast!"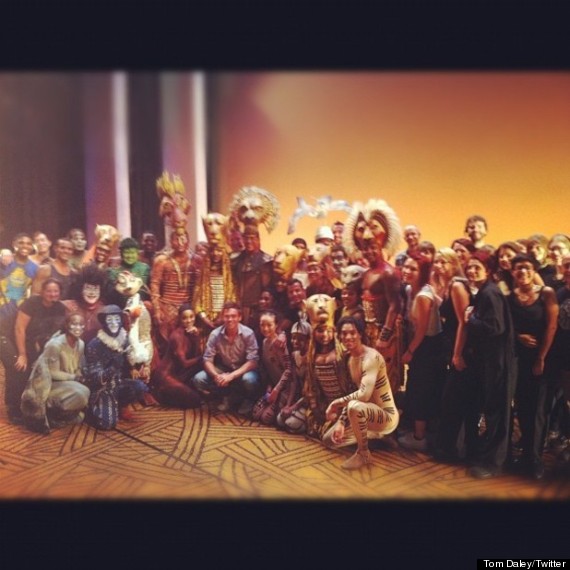 Tom and Kassidy first met when they were 13, and have kept in touch ever since.
After their date, Kassidy showed her Twitter followers a picture of the two of them when they were younger.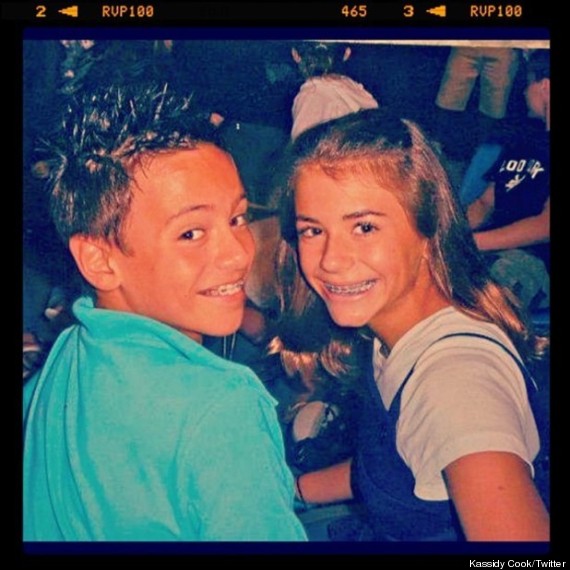 "Me and @tomdaley1994 when we were 13 #tbt #awkwardstage," she wrote.
Young love, eh?
And as if a medal and a new romance wasn't enough to be pleased about, Tom's only gone and proved he's a total brainbox too.
Tom collected his A Level results this morning, and the boy done good.
Sharing the news with his Twitter followers, he wrote: "I got an A in Spanish!!! Overall I am on A* in photography (A2) , A in Spanish (A2) and A in Maths (AS)."
Congrats Tom!
> IN PICS: A SHAMELESS TOM DALEY PICTURE SPECIAL

Loading Slideshow
Tom Daley goes for gold

Tom Daley goes for gold

Tom Daley goes for gold

Tom Daley goes for gold

Tom Daley goes for gold

Tom Daley goes for gold

Tom Daley goes for gold

Tom Daley goes for gold

Tom Daley goes for gold

Tom Daley goes for gold

Tom Daley goes for gold

Tom Daley goes for gold

Tom Daley goes for gold

Tom Daley goes for gold

Tom Daley goes for gold

Tom Daley goes for gold

Tom Daley goes for gold

Tom Daley goes for gold

Tom Daley goes for gold

Tom Daley goes for gold

Tom Daley goes for gold

Tom Daley goes for gold

Tom Daley goes for gold

Tom Daley goes for gold

Tom Daley goes for gold

Tom Daley goes for gold

Tom Daley goes for gold

Tom Daley goes for gold

Tom Daley goes for gold

Tom Daley goes for gold