CORRECTION:While we believed these pictures to be of Jackie Stallone, Rex Images have since informed us that they mis-credited their pictures after incorrectly identifying Ivone Weldon. We apologise for any confusion.
Never mind the multi-million dollar marketing campaign, the best way to get people talking about The Expendables 2 is to invite the 90-year-old mother of one of the film's stars (and her heeeeuuuuge lips) along to the premiere.
Ladies and gents, I give you Jackie 'Yeah Yackie' Stallone.
Let's take a moment to marvel...
Yep, despite being in her 90th year, Sylvester Stallone's mum rocked up to the red carpet of the LA premiere of her son's new movie in a designer mini-dress, high heels (look at those legs!), a hint of cleavage and a WHOLE lot of face.
I know it's rude to stare, but...
Now either Jackie Yeah Yackie has discovered the secret of eternal youth (ahem) or I have an inkling she might have had the teeniest bit of work done.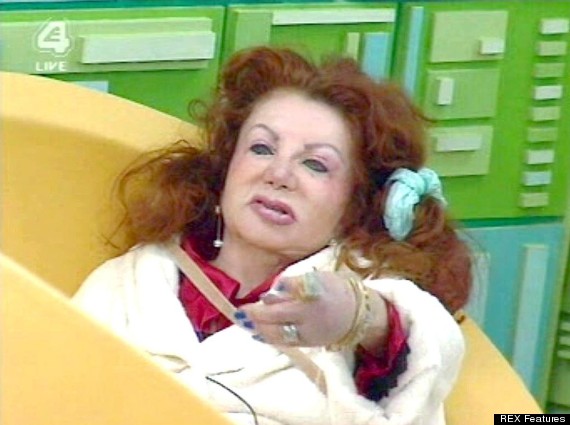 Jackie on Celebrity Big Brother in 2005
Whatever happened to growing old gracefully? Pah. Who cares? Jackie, you look odd but still kinda fabulous at 90 and for that, I salute you.
> FOLLOW BAGGERS BITES ON TWITTER
Also on HuffPost: