Michelle Heaton has fiercely hit back at internet trolls who sent her abuse after she revealed she has an 80% chance of contracting cancer.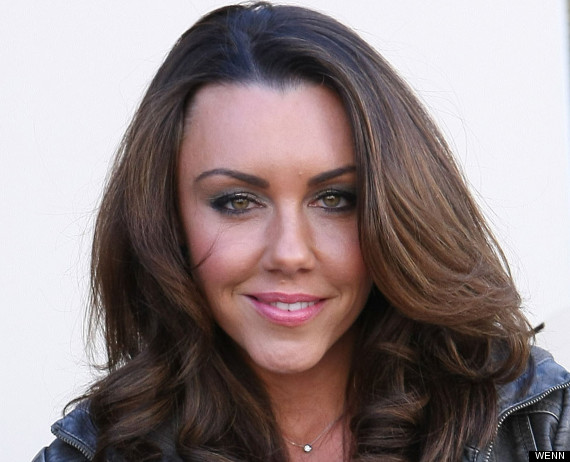 However, after sharing her news she received cruel taunts from internet trolls, who she has now branded as "uneducated and downright nasty" in a series of Twitter updates.
She wrote: "I know I shouldn't read the trolls that comment on my news articles in the media.. But I do.. For some reason I thought there may be some kind of pillow of support or advice from those going through similar things.. Instead it's a whole heap of abuse from people are are clearly uneducated and downright nasty."
Clearing up various comments she had read about herself, she continued: "A, yes I have 80% chance of breast cancer - I'm not exaggerating.
"B, we went to nandos coz we were hungry between my tests, not coz I was being selfish (stupid comments really).
"C, myself and Hugh will never ever break up. He is my rock and my life will have no meaning without him." Michelle and her husband Hugh Hanley
She continued: "D, I did not deliberately show my patch, on my care sheet from the hospital I must not apply pressure from clothing garments or alike to the patch for 10 days!
"E, I did not sell my story #fact.
"And F, yes I am in a fortunate position where what stories I tell get out into the press.. Raising awareness on this Is NOT a scare tactic."
She added: "It's simply showing people if they have a family history of this it's important to get checked. And finally no, I do not have private health, I pay my taxes like everyone else, so I use #nhs all the way and couldn't be happier.
"Sorry, #rantover This is just a minority of people. I have to say the peeps on Twitter giving advice support and sharing your stories have been overwhelming have a lot of decisions to make. X"
SUBSCRIBE TO & FOLLOW UK DAILY BRIEF