It's not your average phone call – "Would you like to be in a film with Seth Rogen? And Oscar-nominated Michelle Williams will be there too. Oh, and all your clothes are going to fall off."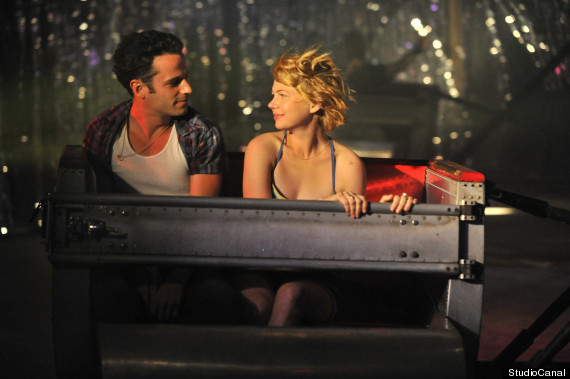 Luke Kirby with Michelle Williams in Take This Waltz
Luke Kirby, best known for his role of Jimmy Burn in TV's Crash and Burn, admits the day he got his role in Take This Waltz wasn't an average one, "It's the kind of call you dream about… I knew the director Sarah Polley from way back, but the rest of the cast was amazing. And they never let me down."
Filming wasn't average either. Take This Waltz tells the story of Margot (Williams), happily married to Lou (Rogen), a chef intent on creating the perfect chicken recipe, which makes her the beneficiary of delicious meals as well as constant laughter and security.
Until… she meets Daniel (Kirby), falls deeply and devastatingly in love, and must work her way through a maze of emotions, written all across Michelle Williams' face in every sun-dappled scene.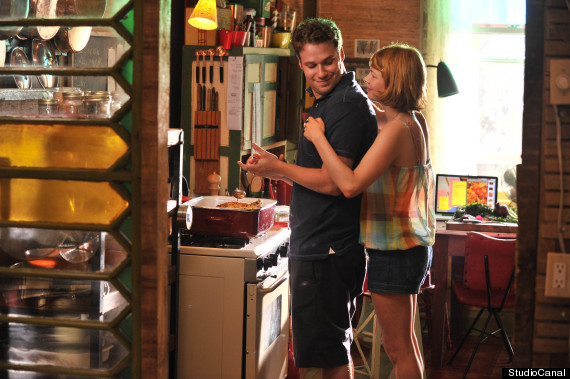 Margot, happily married to Lou, is the beneficiary of his chicken recipes, but she wants more...
Telling this story involved Kirby and Williams playing scenes of eyebrow-raising intimacy, a challenge Kirby says could have gone horribly wrong in the hands of another director…
"Sarah made us feel very safe, and Michelle's fearless, I can't say enough good things about her. And, I know everyone says this, but the nudity really was an important part of the story."
I hesitate to tell Kirby there would have been no dilemma for me between him and Rogen's Lou – one whiff of a chicken dish wafting from the stove, and I'd never have made it to the front door.
He agrees, "Yeah, they were pretty good, but let's face it, if she'd stayed, she'd be the size of a house. Plus, that was the metaphor - it was all he ever cooked. She just had a richer palate than that."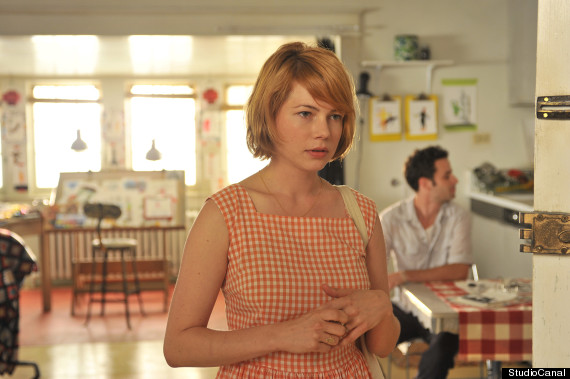 Margot is a woman on the horns of a dilemma
If this film had been made in the 1940s, Margot and Daniel would have contented themselves with wistful glances, perhaps a held hand or two, and then commitment to their lives they have chosen.
If it were the 1970s, no doubt, they'd all be living together, with very few clothes on. But it's 2012, so Take This Waltz takes a different, unpredictable turn. What are Kirby's thoughts on how we deal with relationships these days?
He laughs, knowing he'll be caught out, whichever way he goes. "I'm actually really hoping it'll get people talking – should she stay, should she go? Life isn't simple, but I hope what people will get to applaud is that this is a lady intent on finding her way, without ever being casual about the implications of it all…"
Which means, I think, that we'll just have to make our own minds up.
Take This Waltz is in UK cinemas from today. Watch the trailer below...