The Jubilee's done and dusted, Usain Bolt has packed his medals in his suitcase, and the nights are drawing in - don't be fooled by that heatwave - which means... hurrah... it's time to work out how the remote control works again, as ALL the channels start competing for our autumn attention with some decent-budget drama.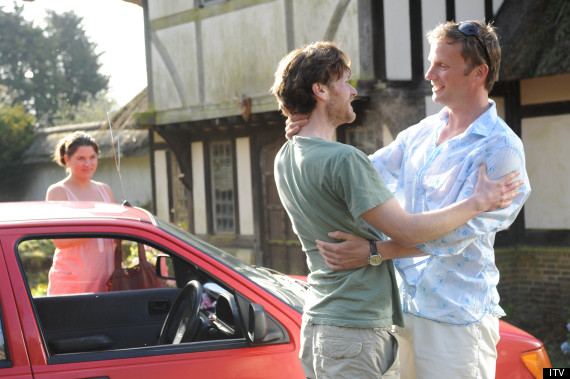 The Last Weekend - but for who?
Obviously, the trumpets are tuning up for Downton Abbey and Parade's End to make their march on BAFTA but, in the meantime, the ITV 9pm slot has often been worse served than with this shiny, twisty-turny adaptation of Blake Morrisson's novel.
The Last Weekend all started so well for cheerful couple Ian and Em (Shaun Evans and Claire Keelan), invited to spend the weekend with their friends Ollie and Daisy (Rupert Penry-Jones and Genevieve O'Reilly) at a sun-dappled country house. Of course, there was, inevitably, a disparity between the two pairs in terms of wealth and glamour - Ian the schoolteacher, used to competing for kicks with Ollie the barrister - but nothing that couldn't be ignored over suntan lotion and bottles of wine - so far, so Rosamunde Pilcher.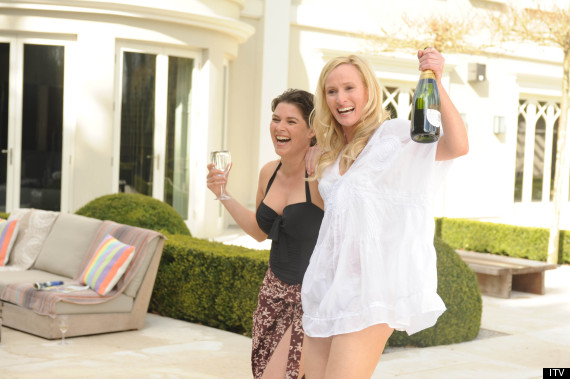 Em and Daisy - lots of secrets behind the sun tan lotion and bubbles
Except there were soon a domino ripple of novel twists to keep us tuned in, and the small, tightly-gripped cast all had great fun, creating an atmosphere of claustrophobia and ill-disguised tension.
It soon transpired that Ian and Daisy shared a secret history, something he'd never got round to sharing with his wife - or Ollie - and it was a torch that was still smouldering with intent.

Meanwhile, the rudely healthy-looking Ollie had other things on his mind, hitting golf balls wildly, speeding at the wheel of his car, flirting blatantly with Ian's wife, pausing only to confide in Ian that he only had a few months to live. He helpfully added over a pint, "I could murder someone tomorrow, today, and it wouldn't bother me at all, I've got no conscience... you'd better watch out."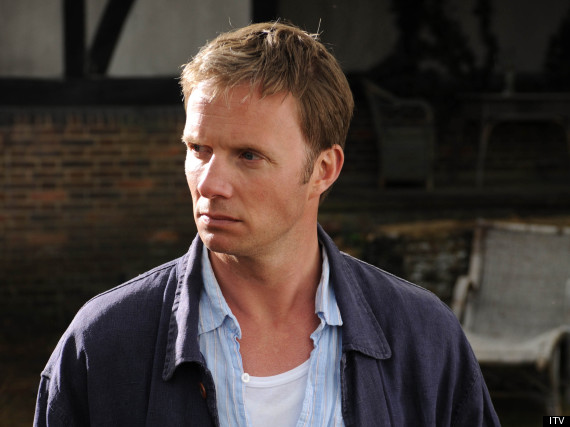 Ollie (Rupert Penry-Jones) - licence for mischief
And that, being the first of a three-parter, was pretty much all we got, but it was plenty to keep me booked in for the rest, and find out what's going on. Ian obviously knows, breaking away from the drama to speak directly to camera and invite us to work out the machinations of a past he knows all about. This fourth wall-breaking device didn't feel at all ITV, and I normally dislike it, but this was smoothly done and strangely un-jarring.
So, does Daisy know about Ollie? Does she still love Ian? What's this new chap Milo all about? Is Ollie even unwell? I'm not even going to venture a guess...
Click here for more TV Reviews