A four-year-old boy who went missing in the sea while on a trip to the coast has been named by police.
Dylan Cecil's parents frantically tried to rescue him after he entered the water in Burnham-on-Sea, Somerset, but were unable to reach him.
The search for the youngster, from Kettering, Northamptonshire, is continuing, but Coastguards admit it has been altered from one for a missing child to one for a body.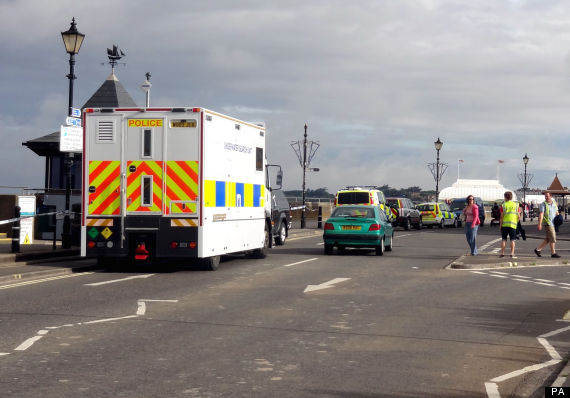 Emergency services at the scene in Burnham-on-Sea, Somerset

A Swansea Coastguard spokesman said: "It is a recovery mission, and the search is continuing."
Loading Slideshow