Nobody in this week's Accused was going to match last week's Sean Bean in a dress for shock value, but Anne-Marie Duff and Olivia Colman gave it their best shot.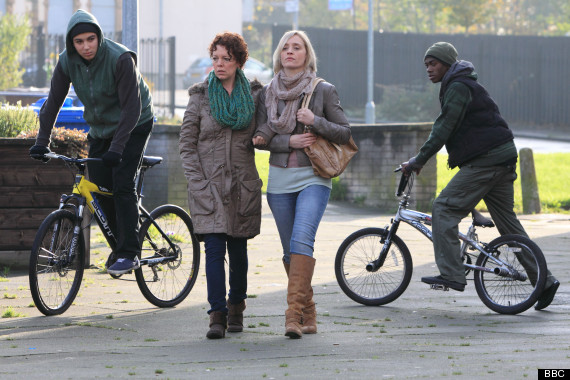 Olivia Colman and Ann-Marie Duff stood defiant in Accused
In the second of Jimmy McGovern's series looking at different aspects of the country's justice system, hairdresser Mo Murray (Duff) made the fatal decision to keep her salon open while a funeral was taking place on the estate, a mark of disrespect in the eyes of the local youths who vowed revenge on her and her friend Sue (Colman).
Things took a ghastly turn for the two women once their own teenage sons got caught in the cross-hairs, and it became a taught, domestic thriller - even if writers McGovern and Carol Cullington gave us a little bit of black humour, too, when a shooting on the estate meant the salon had to close suddenly, leaving their customers left tutting on the pavement, complete with rollers and tin foils.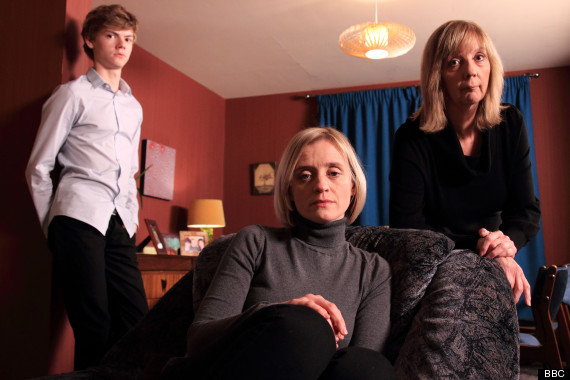 Tragedy forced Ann-Marie Duff to put family first, beyond even her closest friend
But for the most part it was all pretty bleak last night, with none of the sweet romance we got with Sean Bean last week, instead a gradual shift from defiance to despair on the part of Mo, her mother (Ruth Sheen) and Colman.
HuffPostUK Review: Accused - How Did We Feel About Sean Bean In A Dress?
Ann-Marie Duff was never less than completely convincing, and it was an impressive turn from teenager Thomas Brodie Sangster, a young man on the rise. As for Olivia Colman – what is there left to say? Comedy, tragedy – she can just do it all. The look on her face as the truth about her son's death became apparent was worth a BAFTA nod alone.
Click Here For More TV Reviews
Loading Slideshow