A battalion of topless women descended upon New York City yesterday to protest for women's constitutional rights.
Go Topless Day, which is traditionally held on the last Sunday in August, has been in existence since 2007 and calls for women to have the same right as men to go bare-chested in public.
The event is organised by the Raelians, a group of UFO believers who combine free love principles with the conviction humans were created by advanced scientists known as the Elohim.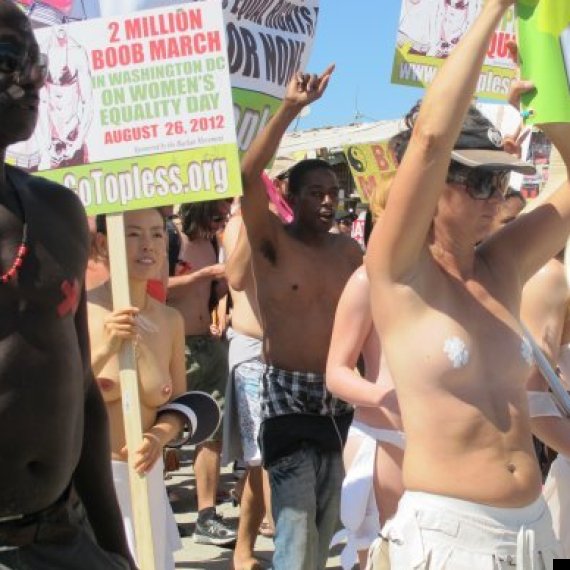 Free your breasts! Free your mind!
"But indecency is not mentioned in the Constitution. Also, it was once considered indecent for women to vote, but that changed."
Men are also encouraged to join in the protests – but are asked to wear bikini tops to highlight the hypocrisy of the situation.
SEE ALSO:
Addressing a crowd in Manhattan's Bryant Park, Karen Heaven said: "We say there is nothing wrong with the female nipple
"My dog has six, I have two, but I can be put in jail for showing my nipples. It's 2012 – what are we thinking!"
GALLERY: 2011 GO TOPLESS DAY PHOTOS (WARNING: NSFW)
SUBSCRIBE TO & FOLLOW UK DAILY BRIEF