There aren't many pop stars who can boast of having a NASA media advisory dedicated to them, but Will.i.am is the exception to yet another rule.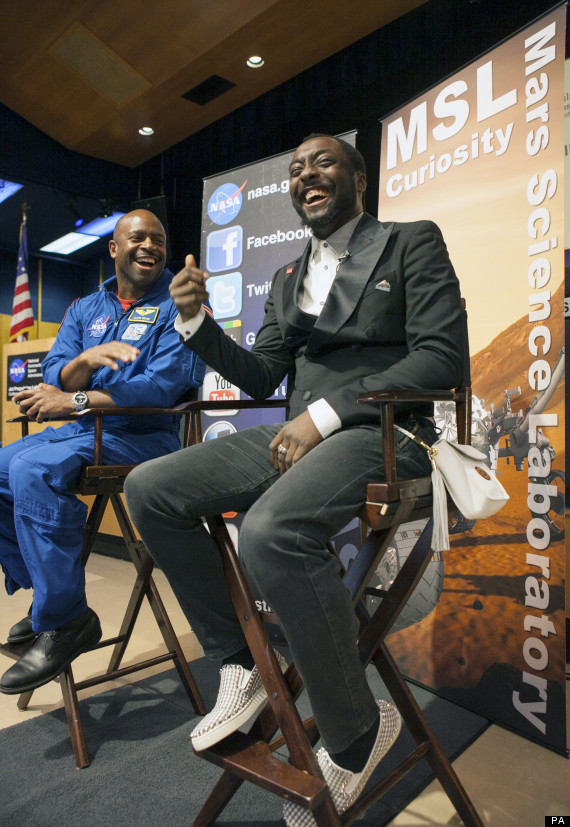 Will.i.am enjoying himself at NASA, ahead of his big gig tomorrow evening
The Black Eyed Peas star, last seen coaching on The Voice, will be debuting his song Reach for the Stars tomorrow, and playing to a more inter-galactic crowd than normal.
The hitmaker has teamed up with the big brains at NASA to play the track through the speakers of the Curiosity rover, busy at work with its fact-finding mission on Mars.
It's a 780 million round trip for the music, which will be beamed back to students at the Jet Propulsion Laboratory in Pasadena, California.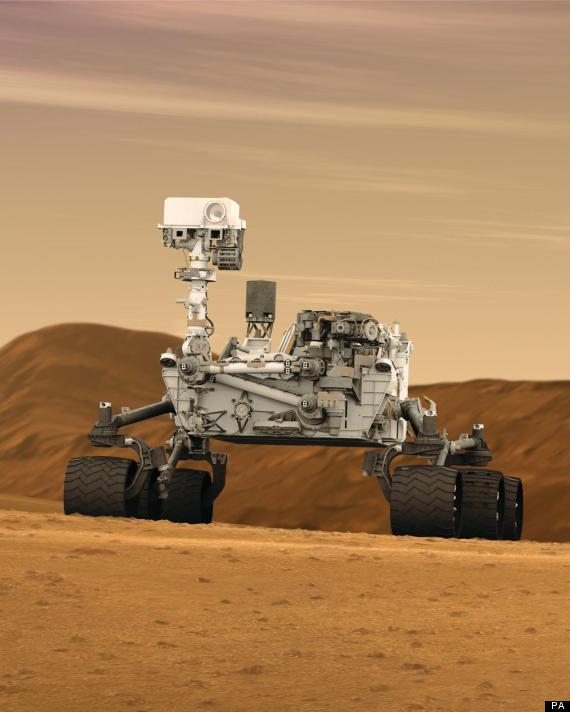 Who knows if the inhabitants of Mars are ready for a bit of Will.i.am? We'll find out
Will.i.am will be in the Laboratory, to announce a new education initiative - a collaboration between NASA and his charity, the i.am.angel Foundation.
The song will be streamed live, too - and can be enjoyed here, sometime during tomorrow evening, UK time. Check back for details.

(Plus... the Sun reports today that Will.i.am has signed up to produce Nicole Scherzinger's new album (read more here). One of these two events will be pioneering and groundbreaking...)
SUBSCRIBE AND FOLLOW
Get top stories and blog posts emailed to me each day. Newsletters may offer personalized content or advertisements.
Learn more