X Factor contestant Kye Sones, whom viewers believed was just a chimney sweep looking for a lucky break, was part of a signed electro-pop band until a year ago, The Sun has reported.
Sones was a member of Diagram Of The Heart, who were signed to Sony Music and toured with the Scissor Sisters, the paper revealed.
On Saturday's X Factor, Sones was portrayed as a wannabe and was shown sweeping chimneys.
In his audition he impressed guest judge Rita Ora when he mashed her song RIP with Swedish House Mafia's Save the World Tonight. Judges Gary Barlow, Louis Walsh and Tulisa Contostavlos were also wowed.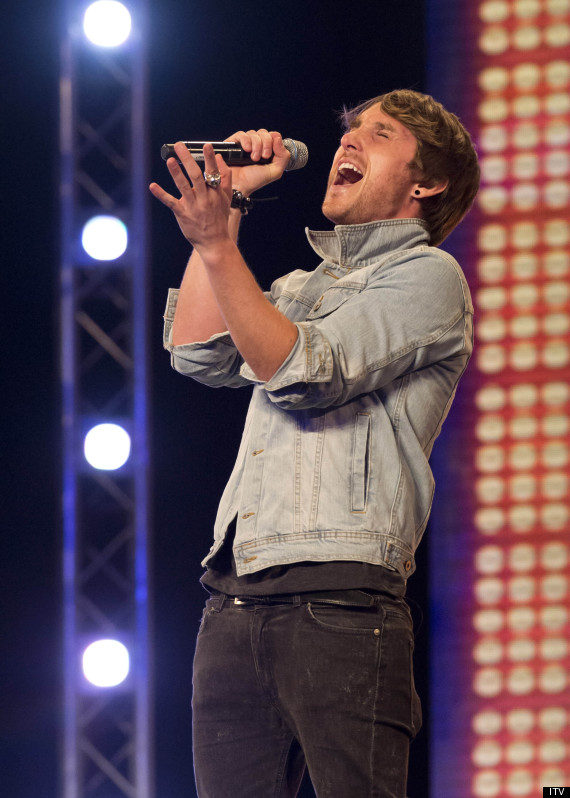 Louis told him: "Kye, you've been cleaning chimneys with a voice like this? You were born to sing.
"You weren't born to clean chimneys. We're looking for the X Factor. I think we found the X Factor in you."
The newspaper also reported one of his former band's songs featured lyrics blasting shows like the X Factor.
An X Factor spokesperson told The Sun: "People with raw talent all stand the same chance in the competition, whether they have been in the business before or not.
"The level of talent is extremely high again this year - with people from all walks of life entering the competition.
"Kye will still need to be mentored and developed if he gets through to the live stages."
In other X Factor news, Simon Cowell is reportedly going to make a return to the show this series.
Executive producer Richard Holloway, when asked about X Factor at the Edinburgh TV Festival, revealed Cowell would be appearing "in some guise, somewhere" in the show.
COMPETITION: Click here to win an exclusive Sonos wireless hi-fi system.
Loading Slideshow
X Factor episode 2 photos

X Factor episode 2 photos

X Factor episode 2 photos

X Factor episode 2 photos

X Factor episode 2 photos

X Factor episode 2 photos

X Factor episode 2 photos

X Factor episode 2 photos

X Factor episode 2 photos

X Factor episode 2 photos

X Factor episode 2 photos

X Factor episode 2 photos

X Factor episode 2 photos

X Factor episode 2 photos

X Factor episode 2 photos

X Factor episode 2 photos

X Factor episode 2 photos

X Factor episode 2 photos

X Factor episode 2 photos

X Factor episode 2 photos

X Factor episode 2 photos

X Factor episode 2 photos

X Factor episode 2 photos

X Factor episode 2 photos

X Factor episode 2 photos
Related on HuffPost: