The Samsung Galaxy Note II might be massive - and a bit ludicrous - but luckily for Samsung, the upgraded phone-tablet hybrid is also a really well-designed product, which redresses many of the key problems associated with the original.
And as the surprise hit so-far if IFA 2012, taking place in Berlin, it might just be what Samsung needed to finally make stylus input cool again.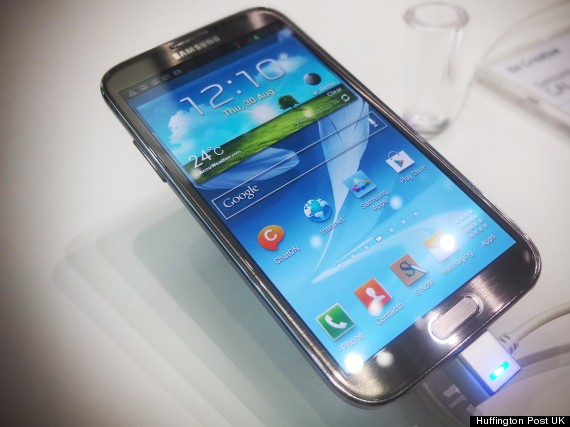 Above: the Samsung Galaxy Note II

In design terms, the new Note clearly takes its, well, notes, from the Galaxy S3 smartphone.
Everything from the shape of the device in your hand to the slightly plastic (but well crafted) backplate recalls the flagship S3 - except for the fact it's about twice as big.
The screen is larger that the orignal (a 5.5-inch Super AMOLED HD) and it look clear and bright under the lights of Samsung's (still under-construction) IFA showroom.
Yes, it attracts fingerprints like a new Galaxy device attracts press attention these days - but no more than the original.
Coupled with the upgraded S-pen stylus, which felt more responsive and more accurate in our hands, it seemed to us like a very high-quality device overall.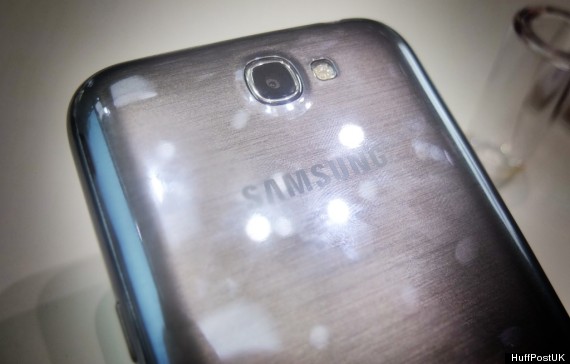 Above: The Note II from the back

The S-pen features 1024 levels of sensitivity, and there are a range of new shortcuts to add to the original's note-taking and drawing functions. If you hold down the second button on the pen, you can draw gestures onscreen to bring up a handy notepad. If you take a note preceded by an @ symbol and a name, it will email that note to the right contact. Likewise if you draw calculator symbols or phone numbers, the Note II will use that note contextually in the right apps.
Another neat feature was the ability to play a video, and then pop it 'out' of the player to hover over the rest of the device - finally, true multi-tasking on a handheld.
With a new suite of SDKs to help developers make the most of the S-Pen, and an overall better device with which to use them, it could be that the Note's time has finally come.
Yes, it's not going to be for everyone - but if you were tempted by the Note last time around, it's worth keeping in mind once Microsoft and Apple make their big September announcements.