Welcome to all Huffington Post readers. Here's our London 2012 Paralympic live picture feed for Friday compiled by group picture editor @elliotwagland and assistant picture editor @tahiramirza1.
Please get involved in the conversation and we hope you enjoy.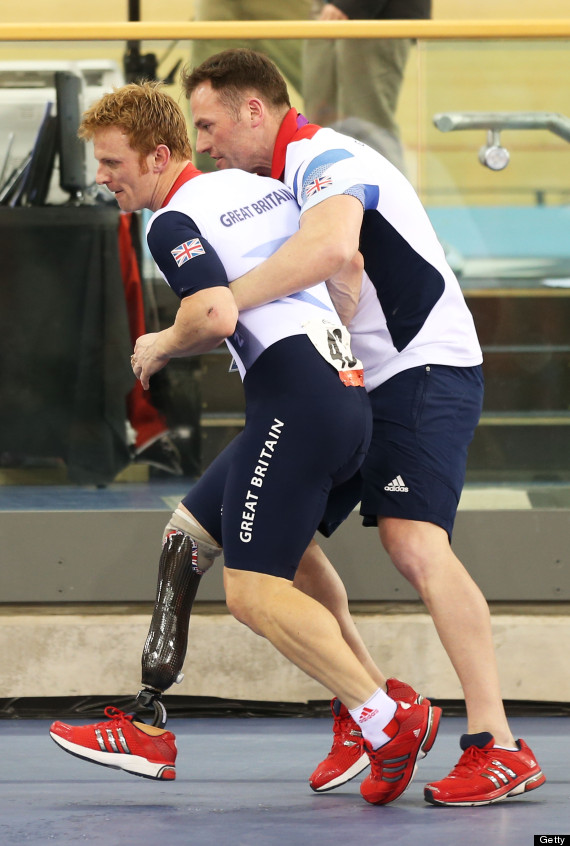 Jody Cundy of Great Britain reacts furiously after being given a DNF (Did not Finish) by the Judges in Men's Individual C4-5 1km Cycling Time Trial final on day 2 of the London 2012 Paralympic Games at Velodrome on August 31, 2012 in London, England. Apparentley Cundy was given the DNF after stumbling out of the starting blocks and was then not awarded a restart.