Paris Hilton has landed a lucrative leading role in a South Korean pop superstar's new video following a popularity contest poll.
Kim Jang-Hoon wanted a Hollywood star to play his leading lady in his latest promo and so asked fans to pick their favourite actress.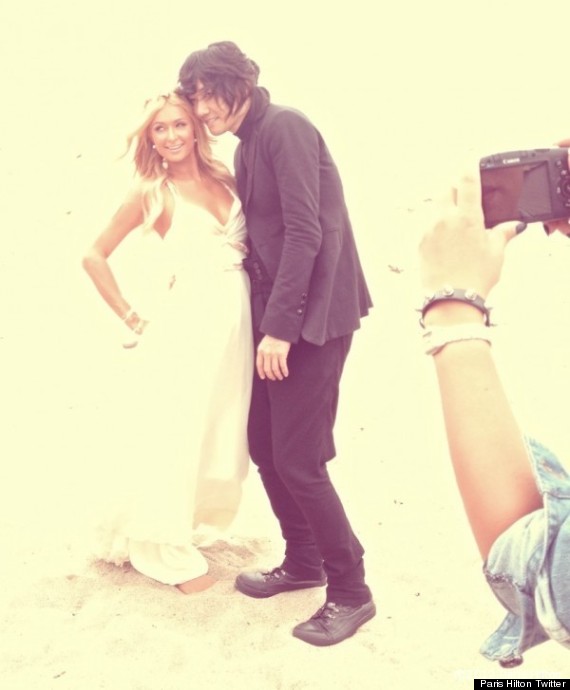 Paris tweeted: "On set shooting with Kim Jang Hoon. Such a nice guy! Love #Korea"
A representative for the singer tells X17online.com, "We considered several Hollywood stars, such as Jessica Alba, Scarlett Johansson and Paris Hilton for the role, but a survey conducted in (South) Korea showed that Paris Hilton was the most well-known, so we chose her."
The video, which was shot in 3D, also features model Travis Hanson.
Hilton was reportedly paid close to $1 million (£625,000) for the two-day beach shoot.
SLIDESHOW: Can this South Korean video top the popularity of Paris's most famous video?
Dane Bowers and Katie Price. All photos: PA

Tulisa - heartbroken by the tape's release.

Limp Biskit frontman Fred Durst.

Sex tape royalty - Pamela Anderson and Tommy Lee.

Even Verne Troyer got a look in with Ranae Shrider.

Abi Titmuss moved from sex tape business to mainstream telly.

Colin Farrell was furious when his Playmate friend Nicole published their frolics, and sued.

Kendra Wilkinson.

Paris Hilton - don't give up your day job. Oh, hold on...

Jennifer Lopez.

Kim Kardashian. Overnight global celebrity and a bestselling brand.