X Factor wannabe Nicola-Marie Bloor divided the judges' opinion with her audition on Saturday's show.
The singer from Derby, who performs as an Amy Winehouse and Lady Gaga tribute act, blamed her nerves for her constant chatter which saw Louis Walsh compare her to Davina McCall.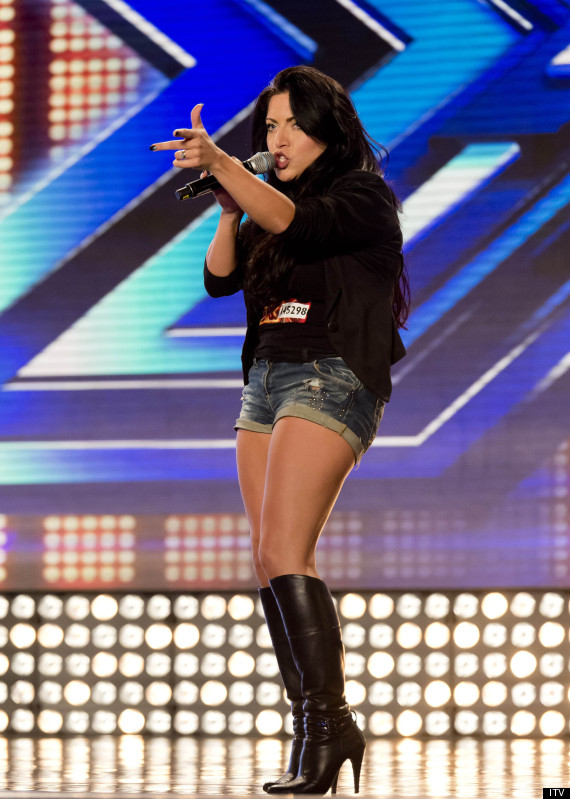 The 35-year-old from Derby did a better job of impressing the judges when she belted her way through Taylor Dayne's 1988 hit Tell It To My Heart.
Former Spice Girl Mel B told her: "I properly loved it, it was full on. Yeah, it is a little bit dated, so what, but you grabbed my attention".
However, Gary Barlow was less impressed, he said: "I didn't really enjoy the audition, I found it dated and ultimately I'd find you really annoying if you were in my category."
It was down to Tulisa to make the decision of whether Nicola-Marie went through to the boot camp stages, and after much deliberation she said: "I want to see that again."
What did you think of Nicola-Marie's performance? Watch the video above.
Loading Slideshow
X Factor

Alan Dewer

X Factor

Alison Brunton

X Factor

Alison Brunton

X Factor

Alison Brunton

X Factor

Anastacia appears on the show

X Factor

Hester Bank

X Factor

Jake Quickenden

X Factor

Jake Quickenden

X Factor

Jake Quickenden

X Factor

Jessica Beckett

X Factor

Joseph Whelan

X Factor

Joseph Whelan

X Factor

Joseph Whelan

X Factor

Matt Defreitas

X Factor

Melanie Masson

X Factor

Melanie Masson

X Factor

Melanie Masson

X Factor

Nicola Marie

X Factor

Nicola Marie

X Factor

Nicola Marie

X Factor

Taylor Breslin

X Factor

Tulisa