Denise Welch has opened up about her marriage split, revealing she "stopped wanting a physical relationship" with husband Tim Healy.
The Loose Women panellist announced in February she had parted ways with Tim, and later claimed they were both unfaithful during the marriage.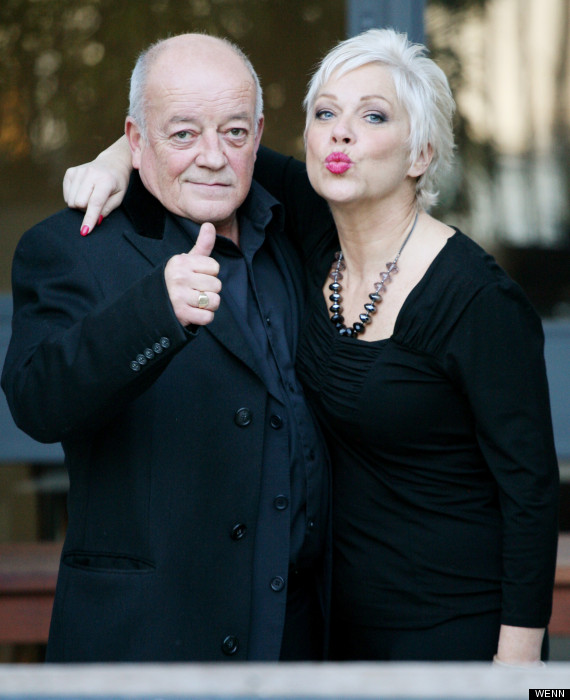 She has now moved on with toyboy Lincoln Townley, who proposed over the summer, and as Denise plans her wedding, she has now decided to detail her split from Tim, who she was with for 24 years.
In her new book, Starting Over, Denise admits she began having doubts about their future early last year after realising she no longer fancied Tim - and got increasingly annoyed by his sleep-talking.
In an extract, published in The Mirror, she reveals, "After more than 20 years together, the physical side of my relationship with Tim was no longer as passionate as it had once been. We had been sleeping in separate beds for a few years, but that was only because I like to have my own space.
"And when I say Tim talked in his sleep, it wasn't just the odd random murmur. He used to tell himself entire jokes and laugh hysterically. However, in the early part of 2011, I found my tolerance evaporating, and I became very difficult to live with because I was angry a lot of the time.
"I stopped wanting a physical relationship with Tim. While getting changed for bed, if I heard him on the stairs I'd hurry to put my nightie on, just in case, God forbid, he caught a glimpse.
"Then Tim said to me one day, 'I love you, but I don't fancy you any more.' He didn't say it in a horrible way - he was just stating a fact, and it was a relief to me. At last we could accept that the physical side of our marriage was over."
Denise found out that Tim was seeing a new woman, named Jo, after noticing a text message about daisy chains on his phone - and the realisation that her estranged partner had moved on prompted her to get serious with Lincoln.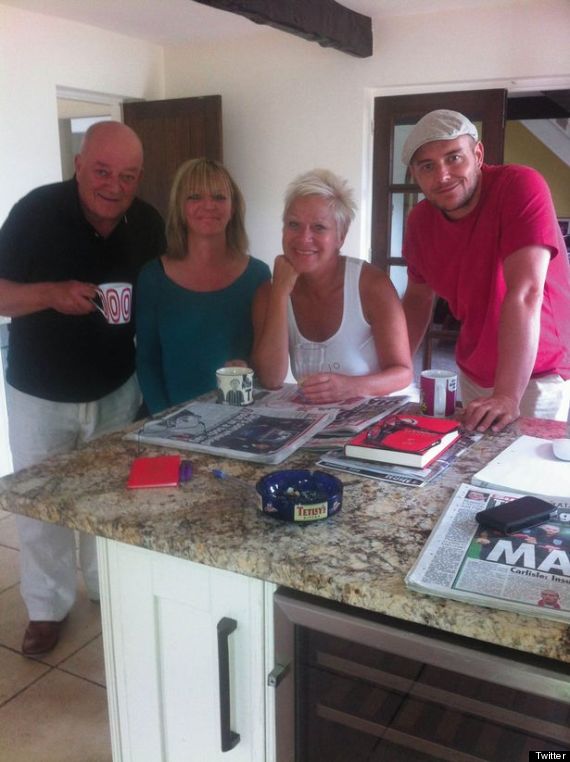 Denise and her fiancé Lincoln with Tim and his partner Jo
The 54 year old adds, "I was seeing someone and Tim was seeing someone; it was no longer a case of a discreet one-night stand occasionally. Was there really any point in staying together?"
The actress is happy that her two sons are accepting of their parents' situation: "Matthew's a cool kid; he was 22, Lincoln was 39, and they had music in common that I'd never even heard of!"
> ENTER OUR COMPETITION TO WIN A NOKIA LUMIA 610 WINDOWS PHONE
Also on HuffPost: