It must have been, ooooh at least a week since we've heard anything about Chantelle Houghton and Alex Reid's relationship, so you'll be pleased to hear there is an update on their up and down romance. We can smell your excitement from here.
After months of listening to what Chantelle has to say, which has included accusations of Alex walking out on her, him sexting another man, and her threatening to leave the cage fighter, Alex has finally spoken out.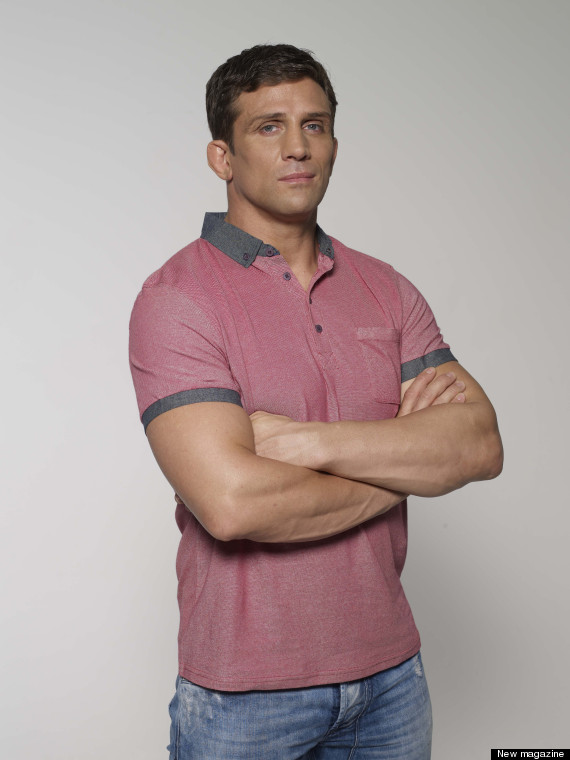 The former Celebrity Big Brother winner has admitted he sometimes thinks it may be easier if he wasn't with his fiance and mother of two-month-old daughter Dolly.
He told New! magazine: "It crosses your mind, and I don't feel bad about that. You think, 'Would this be easier if we weren't together?' But no, I love her to pieces. I want to be with her. I don't need to be with Chantelle."
"I totally believe it's better to have two happy parents apart than it is to have two unhappy parents together," he added. Alex and fiancée Chantelle
The star also admitted "mistakes" and said he needed to change after saying some "silly things", including the naughty messages to former manager Richard Curson.
"We did argue about Richard. Mainly because she warned me about him, and it was like, 'I told you so', and no one likes to hear that. But she was right.
"I've been my own worst enemy because I've made naughty jokes of an adult nature, which were private. Any man would make them. And it has purposely been misconstrued. I've made some poor choices." Alex and his former business partner Richard Curson
Alex also rubbished Chantelle's claims that he walked out on her, insisting they were just having "some time out". We don't get what the difference is either.
"I never walked out on Chantelle," he said. "Chantelle and I agreed it was good to have some time out. It's very constructive for a relationship, to have some breathing space."
Now, call us stupid, but we have a feeling these two would be having less trouble if they actually talked to each other rather than through the media. Just a thought...
Read the full interview in this week's New! magazine, on sale now.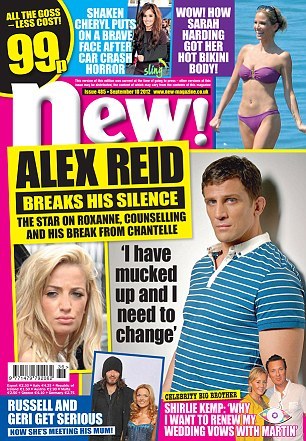 > ENTER OUR COMPETITION TO WIN A NOKIA LUMIA 610 WINDOWS PHONE
> WATCH: CATCH UP ON ALL TODAY'S CELEB GOSS