Kelly Brook has hit out at her former boss (albeit for a rather brief amount of time) Simon Cowell over her firing from Britain's Got Talent.
The model was hired as a fourth judge on the show back in 2009, alongside Simon, Amanda Holden and Piers Morgan. However, she was axed after filming just a few days of auditions.
Speaking to FHM magazine, where Kelly also stripped off for a sexy new photoshoot, Kelly admitted she is not on good terms with the music mogul.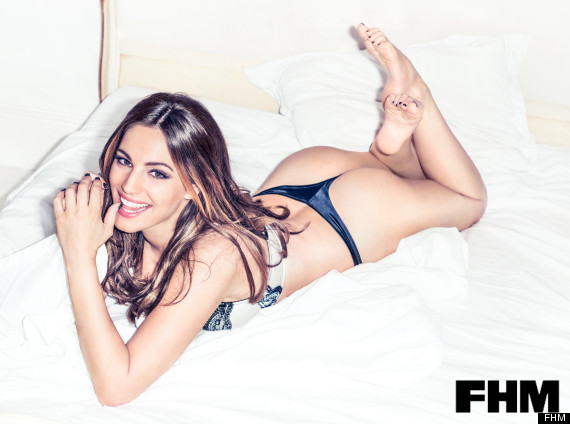 On what happened on the show, she said: "I don't know! I still don't know. I saw Simon Cowell once afterwards. I caught his eye and I thought 'I'm not going to say hello to him, I can't be bothered' and then he kind of just sulked over and sat next to me.
"Then all of the photographers came and then they took a picture as if we were friends. We're not friends. I didn't know him before and I'll probably never meet him again. I don't understand why he sat next to me for a photo opportunity. I don't know. It was weird. They're all weird."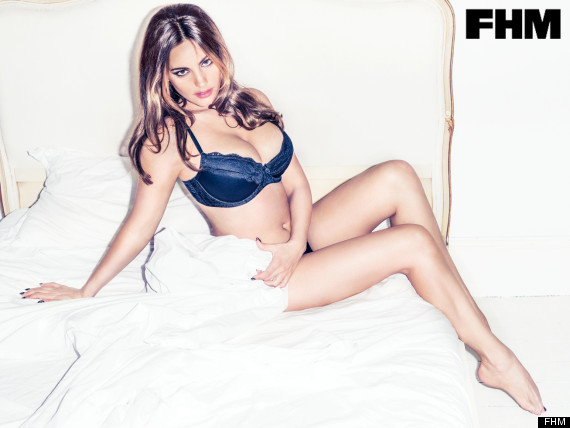 She added: "I've been in the business for 15 years. I turn up and I do my job. I'm professional and if I'm not comfortable I'm honest, I'm really straight forward. If it was editing, if it was bad, they could have edited it to make me look good.

"They said 'be yourself', and I was, and then they fired me!"
Kelly's revelation paints an entirely different story to the one Simon portrayed in the aftermath.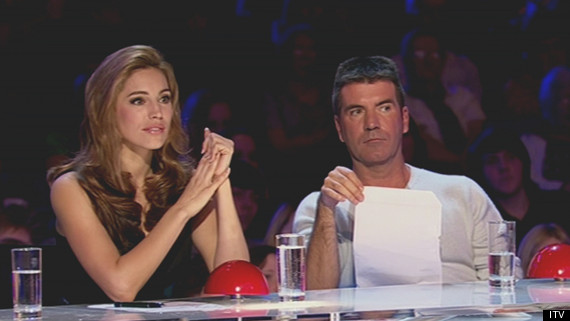 Simon told The Sun at the time that she had been "understanding" and was planning to meet up with her in LA.
"Kelly was absolutely incredible about the whole thing, really understanding. She didn't lash out or play the victim.
"We've spoken since and we're planning to meet up in LA. She's a really nice girl."
The full interview with Kelly appears in this month's FHM magazine, on sale now.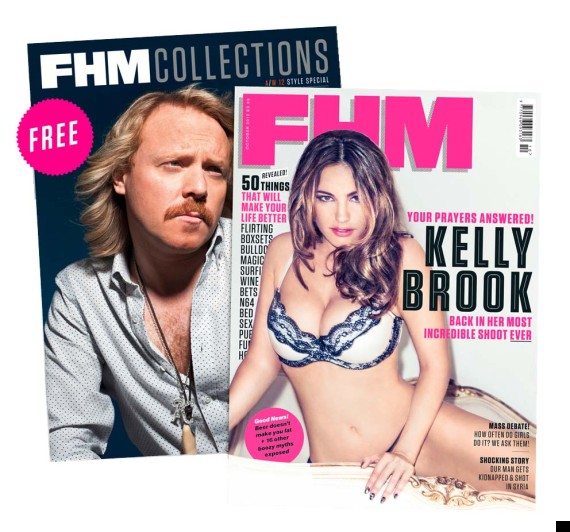 > ENTER OUR COMPETITION TO WIN A NOKIA LUMIA 610 WINDOWS PHONE
Loading Slideshow
Style Evolution: Kelly Brook

<strong>1998</strong> Posing in a dungeon

Style Evolution: Kelly Brook

<strong>1998</strong> Kelly modelling for Littlewoods Catalogue

Style Evolution: Kelly Brook

<strong>1999</strong> 18-year-old Kelly was chosen as the new presenter of Channel 4's show The Big Breakfast

Style Evolution: Kelly Brook

<strong>1999</strong> Big Breakfast presenter Kelly arrives at the 51st BAFTA Film Awards

Style Evolution: Kelly Brook

2000 Model and television presenter Kelly, wearing a revealing dress designed by Julien MacDonald, arrives for the premiere of the film <em>Snatch</em>

Style Evolution: Kelly Brook

2001 Kelly at the <em>HIGH HEELS AND LOW LIFES</em> premiere

Style Evolution: Kelly Brook

<strong>2002</strong> Kelly leaves the Portland Hospital in London where Liz Hurley is thought to have given birth to her baby

Style Evolution: Kelly Brook

2003 Kelly at the premiere for <em>Gangs of New York</em>

Style Evolution: Kelly Brook

2003 Model Kelly on the catwalk during the <em>Lion, The Witch & The Wardrobe</em> Fashion Show

Style Evolution: Kelly Brook

<strong>2004</strong> Kelly Brook at the EMPIRE awards

Style Evolution: Kelly Brook

<strong>2004</strong> Kelly arrives for the MTV Movie Awards

Style Evolution: Kelly Brook

<strong>2004</strong> Kelly arrives for the UK premiere of School for Seduction

Style Evolution: Kelly Brook

<strong>2004</strong> Kelly at the <em>British Independent Film Awards</em>

Style Evolution: Kelly Brook

<strong>2005</strong> Kelly Brook, winner of FHM's Sexiest Woman in the world

Style Evolution: Kelly Brook

<strong>2005</strong> Kelly at the <em>Deuce Bigalow: European Gigolo</em> UK Film Premiere

Style Evolution: Kelly Brook

<strong>2006</strong> Kelly attends the <em>Three</em> UK Film Premiere

Style Evolution: Kelly Brook

<strong>2006</strong> Kelly arriving for the European Premiere of Pirates of the Caribbean: Dead Man's Chest

Style Evolution: Kelly Brook

<strong>2007</strong> Kelly Brook arrives for the screening of <em>My Blueberry Nights</em>

Style Evolution: Kelly Brook

<strong>2007</strong> Kelly at Cannes Film Festival

Style Evolution: Kelly Brook

<strong>2007</strong> Kelly launching her new fragrance at Superdrug

Style Evolution: Kelly Brook

2008 Kelly arrives for the British Academy Television Awards afterparty

Style Evolution: Kelly Brook

<strong>2008</strong> Kelly launches her new fragrance <em>Vivacious</em>

Style Evolution: Kelly Brook

<strong>2009</strong> Kelly opens the London Boat Show at Excel in London

Style Evolution: Kelly Brook

<strong>2009</strong> Kelly attends the GQ Men Of The Year Awards

Style Evolution: Kelly Brook

<strong>2010</strong> Kelly attends the 3rd Annual Pre-Oscar Hollywood Domino Gala

Style Evolution: Kelly Brook

<strong>2010 </strong>Kelly Brook arrives at the 18th Annual Elton John AIDS Foundation Academy Awards Viewing party

Style Evolution: Kelly Brook

2010 Kelly at the Cosmopolitan Ultimate Women of the Year Awards

Style Evolution: Kelly Brook

2010 Kelly at <em>The British Fashion Awards</em>

Style Evolution: Kelly Brook

2011 Kelly hosts the launch of the Bulmers Cider Garden

Style Evolution: Kelly Brook

<strong>2011</strong> Kelly unveils her campaign for PETA targeting Exotic-Skins Trade

Style Evolution: Kelly Brook

<strong>2011</strong> British model Kelly arrives for the British Fashion Awards

Style Evolution: Kelly Brook

<strong>2012</strong> Kelly at the Martinez Hotel to promote <em>Keith Lemon The Film</em>

Style Evolution: Kelly Brook

2012 Kelly arriving at the Gala Screening of <em>Vous N'Avez Encore Rien Vu</em>

Style Evolution: Kelly Brook

<strong>2012</strong> Kelly Brook arriving at the Gala Screening of Killing Them Softly

Style Evolution: Kelly Brook

<strong>2012 </strong>Kelly arriving for the 2012 Arqiva British Academy Television Awards

Style Evolution: Kelly Brook

<strong>2012</strong> Kelly Brook at the 2012 Glamour Women of the Year Awards

Style Evolution: Kelly Brook

<strong>2012</strong> Kelly attending the <em>2012 Ischia Global Fest Photocall</em>
Also on HuffPost: