A promising footballer has been given a life sentence today after pleading guilty to the murder of his 15-year-old girlfriend.
Andrew Hall, 18, admitted stabbing Megan-Leigh Peat multiple times in the head and body at a mutual friend's house.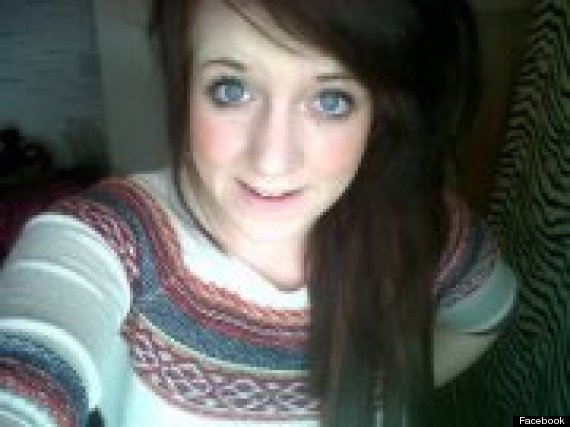 Megan-Leigh Peat who was fatally stabbed
Megan, from Westoning, Bedfordshire, died at the house in nearby Ampthill in the early hours of 9 June from her injuries and severe blood loss.
Hall, who suffered injuries to his hands, was a scholar at Stoke City academy at the time of the murder, and the court heard he was on the brink of signing as a professional player with the club.
Judge Richard Foster gave Hall a life sentence with a minimum term of 10 years at Luton Crown Court.
Judge Foster told Hall: "Megan Peat will never experience the thrill and success of exam results, going on to higher education, or perhaps being a bridesmaid at a best friend's wedding or an 18th birthday party.
"Her life ended in your hands at 15 years old.
"Only you know why you did what you did that night and what the catalyst was for such a ferocious attack.
"It is clear you were jealous of her innocent friendships with others."
Hall relentlessly stabbed her 60 times in the head, neck and upper chest.
Two knives, including a serrated bread knife, were found next to her body.
Updated: 13:05 07/09/12 with sentencing details