Blake Lively is officially off the market - she's married Ryan Reynolds. They've only been dating for about a year but Ryan has put a ring on the Gossip Girl star, according to People.com.
The Green Lantern co-stars, who began dating last year, tied the knot on Sunday at the picturesque Boone Hall Plantation in Mount Pleasant, South Carolina.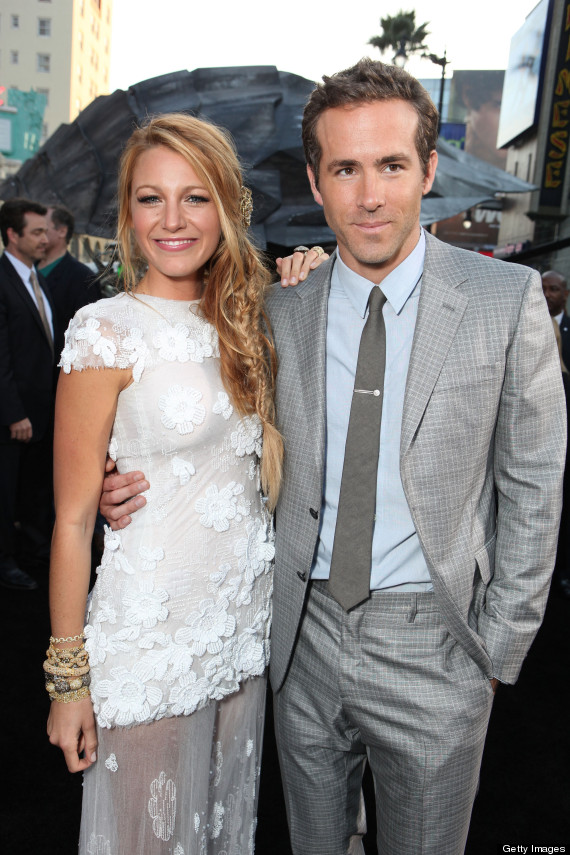 The bride and groom went all out for their nuptials - a cake was driven down from Virginia for the event, while Florence Welch - a close friend of Lively's - put on a small set at the reception under a white tent.
Blake previously dated her Gossip Girl co-star Penn Badgley and enjoyed a brief romance with Leonardo DiCaprio, while The Proposal hunk split from wife Scarlett Johansson in 2010.
> IN PICS: BLAKE LIVELY'S STYLE EVOLUTION

Loading Slideshow
Early 2000s

Seth Poppel/Yearbook Library

Early 2000s

Seth Poppel/Yearbook Library

2005

Getty

2005

Getty

2005

Getty

2005

Getty

2005

Getty

2005

Getty

2005

Getty

2006

Getty

2006

Getty

2007

Getty

2007

Getty

2007

Getty

2007

Getty

2007

Getty

2008

Getty

2008

Getty

2008

Getty

2008

Getty

2008

Getty

2008

Getty

2008

Getty

2008

Getty

2008

Getty

2008

Getty

2008

Getty

2008

Getty

2009

Getty

2009

Getty

2009

Getty

2009

Getty

2009

Getty

2010

Getty

2010

Getty

2010

Getty

2010

Getty

2011

Getty

2011

Getty

2011

Getty

2011

Getty

2011

Getty

2011

Getty

2011

Getty

2011

Getty

2012

Getty

2012

Getty

2012

Getty

2012

Getty

2012

Getty