When The Lights Went Out tells the chilling, real-life tale of a family moving to a house in Yorkshire, and experiencing unprecedented... goings-on that could only be attributed to a very energetic poltergeist.
HuffPost UK has an exclusive clip - WATCH ABOVE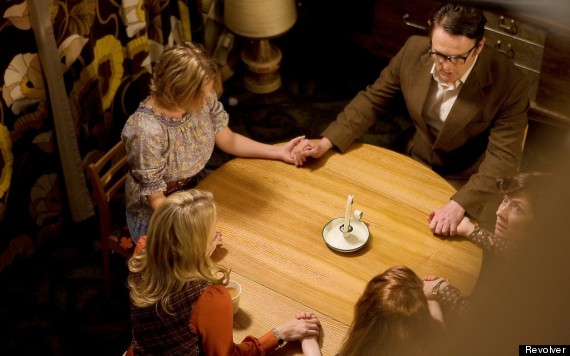 Here's the blurb:
When The Lights Went Out is the 1970's set story of a down-to-earth Yorkshire family and the malevolent spirit who turns their existence upside down. The film starts with The Maynard family moving into their new home in a small town in the North-West of England. Len, Jenny, and their teenage daughter Sally soon realize, however, that their dream home isn't so perfect after all. There is a presence living amongst them who is set to disturbingly disrupt their lives.
When The Lights Went Out is in UK cinemas from 14 September (Yorkshire from 12 September). Watch the trailer below...