Dr Mehmet Oz is a familiar face to anyone who's happily couch-potatoed in front of Oprah's show over the last few years. For everyone else, he's an Turkish-American intent on imparting the secrets of a happy, healthy, long life.
Dr Oz shares the 5 tips he considers the most important for everyone to live long and healthily:

1. Don't tolerate a big waist. Your girth should never be more than half your height. This is linked to your blood pressure, which dwarfs every other problem.
Dr Oz's mission is fuelled by his deep frustration wheeling his patients through to the operating theatre for one of the 5,000 heart operations he's performed in his years as an Ivy League-trained cardiac surgeon, one of the busiest in New York…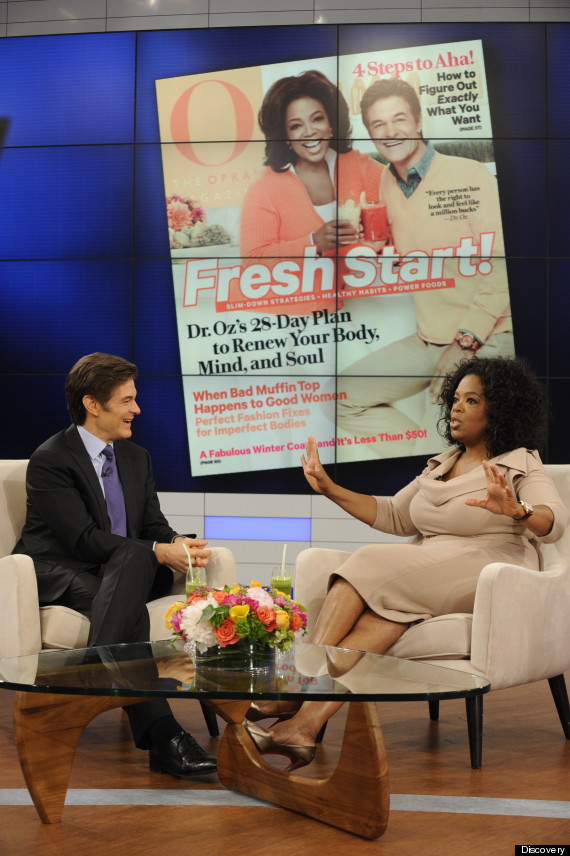 Dr Oz with his TV mentor Oprah Winfrey
"So many of my patients that I was wheeling down the corridor to the theatre… almost all were preventable operations. So you do become evangelical because you're thinking, 'I don't know if I need to open your chest, now I have to because it's so late but if I'd gotten to you a month ago, five years ago, we could have changed this.
2. You have to have access to food that you love, because if you don't love the food, you won't stay in the program. Be realistic, but exploratory. I always have nuts in my pocket, as they are the perfect snack for me. You must find yours – apricots, orangey fruits and vegetables, etc. Pastries don't count. You have to automate it, so it's near you. Make it easy to do the right thing.
Dr Oz started a series on health for the Discovery Channel – his first guest, Oprah Winfrey, who quickly nabbed Dr Oz to be the resident practitioner for her own show.
What did she teach him? "Many things, primarily that, if you're going to share knowledge, people don't change what they do based on what they know, it's based on what they feel.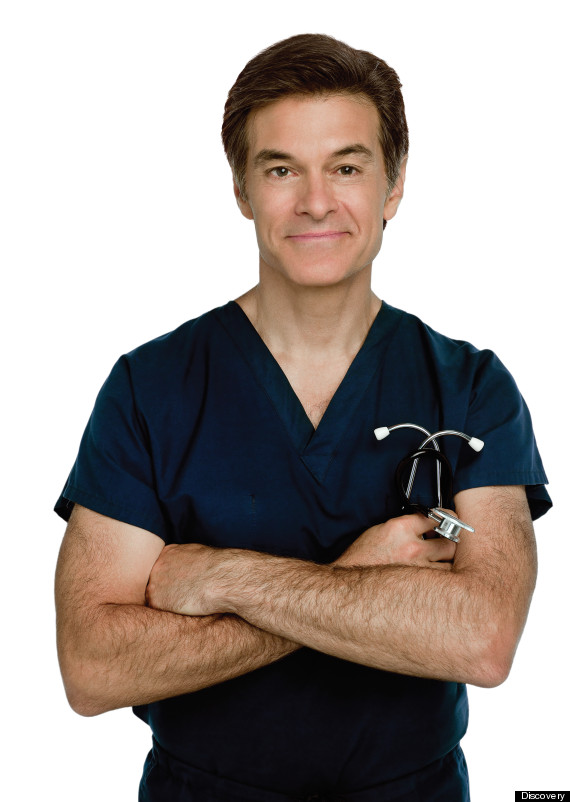 Dr Oz's mission is based on wishing he could have got to many of his patients earlier
"You have to get emotionally connected to the person you're trying to change, otherwise they won't change. Data has to be stimulating and intriguing data to have any effect.
"Your biggest battle is that people think they know it already. So we always start with a quiz. TV shows give you an additional opportunity to include stories, to talk about people just like you… what did they do differently, what can you do?"
3. Devise a physical fitness programme, which you have to be meticulous about. If you don't have enough muscle mass, you can't burn through the calories you eat. Muscle mass avoids physical frailty, the number one cause of death. If you visit places where people live a long time – Costa Rica, Sardinia, places in China, Okinawa in Japan – they all do a daily rigorous routine.
With his ridiculously telegenic, smooth style, it's a bit hard at first to accept Dr Oz as an expert, despite the "400 academic papers" and medical books he can tout. But it's clear he takes his increasing profile seriously, both for others and himself:
"I have a lot of responsibility. I had medical producers who would help me with the Oprah show, but I have a whole team now. I can't just conjure information out of thin air, someone has to research that and teach it to me. They're the nuclear reactor of the show. It all depends on them because my currency is trust. If I get it wrong, it's all over."
4. Do not smoke. It's obvious.
How does Dr Oz keep at bay the God complex that always seems to accompany talk of the most able surgeons, specially the cardiac ones? He answers with the ease of someone who's given this some thought…
"You have to acknowledge it's there, because surgery is… controlled arrogance, because it takes arrogance to believe that you can take a knife through a person's chest, and help them. And then you have to realise that the operative word is not 'arrogance' but 'control'. As soon as your ego gets in the way, you start hurting people.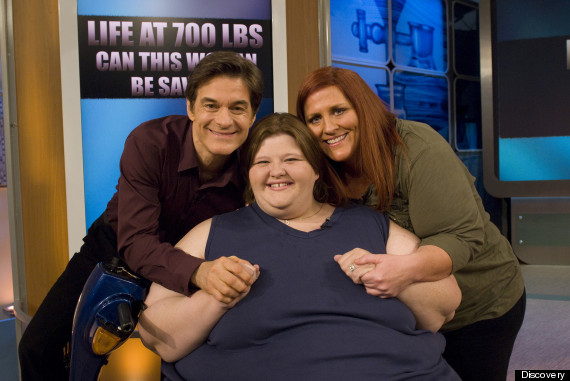 Dr Oz feels that, unless he is emotionally connected to the patients, otherwise they won't hear him

"Nothing I've seen in a TV studio compares with what I've seen in an operating theatre. Who's more arrogant out of those two worlds? It's neck and neck, because it's actually quite similar. In the theatre, it's 'Why can I help you?' In the studio, it's 'Why would you be interested in what I have to say?'"
5. Find a stress-management tool. It can be yoga, breathing, meditation, prayer, find a ritual any way you want to combat stress, because you will have stress, stress is not something to run from, stress is life. You grow in life because you can cope with stress, but then so must your rituals.
With Dr Oz's grounding in clinical medicine, it feels like cursing to bring up the word 'alternative' in his presence, but he's there already, having started an integrated medicine centre at Columbia University before he kicked off his TV career.
"I think alternative medicine is the globalisation of medicine. These are ideas that are used most of the time in other parts of the world, and the question is how to incorporate them into western medicine.
"You go to China and see a billion people getting their care, primarily by examining a tongue, and frankly for anxiety, it's probably as effective, so why not? I've always believed in it, not so much that our brains fall out, but because alternative medicine also requires action on the part of the patient of which, as you may be able to tell, I am a great fan."
The Dr Oz Show is weekdays at 7pm from 3rd of September on Discovery Home & Health (Sky Channel 254 | Virgin 275)