She's been one of the breakthrough stars of the year, so it's no wonder Lana Del Rey picked up the GQ's award for Woman Of The Year at their recent Men Of The Year bash.
And to celebrate being crowned winner, she's disrobed for the cover of a special issue of the magazine in honour of their annual awards.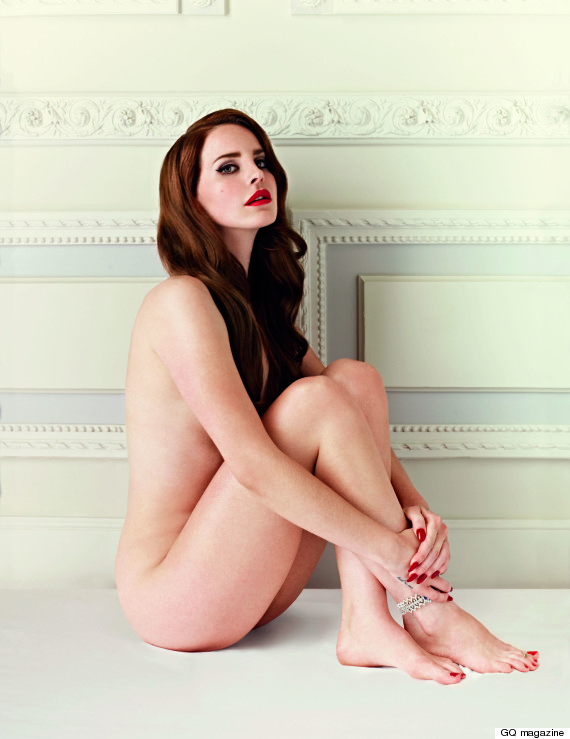 The Video Games singer posed absolutely starkers (with some blinging accessories, natch) for the shoot, where she talked about her teenage drinking problem.
"I was a big drinker at the time. I would drink every day," she told the mag.
"I would drink alone. I thought the whole concept was so f**king cool. A great deal of what I wrote on Born To Die is about these wilderness years. My parents were worried, I was worried. I knew it was a problem when I liked it more than I liked doing anything else. I was like, 'I'm f--ked. I am totally f--ked'."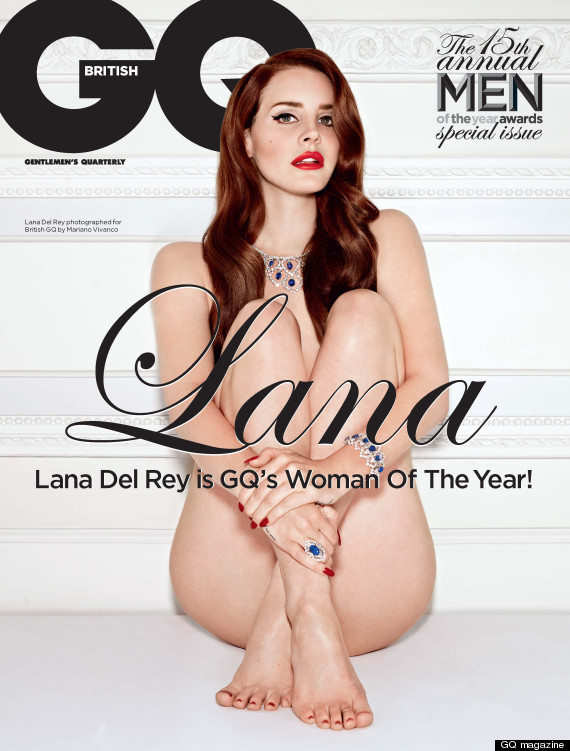 Her parents sent her to boarding school in hopes she would get sober. "At first it's fine and you think you have a dark side," she said.
"It's exciting - and then you realise the dark side wins every time if you decide to indulge in it," she added.
"It's also a completely different way of living when you know that. [You're] a different species of person. It was the worst thing that ever happened to me."
The full interview appears in GQ magazine, on sale now.
ENTER OUR COMPETITION TO WIN A RETRO PAPARAZZI-STYLE CAMERA
> IN PICS: GQ'S MEN OF THE YEAR AWARDS

Loading Slideshow
GQ Men OF The Year Awards

GQ Men OF The Year Awards

GQ Men OF The Year Awards

GQ Men OF The Year Awards

GQ Men OF The Year Awards

GQ Men OF The Year Awards

GQ Men OF The Year Awards

GQ Men OF The Year Awards

GQ Men OF The Year Awards

GQ Men OF The Year Awards

GQ Men OF The Year Awards

GQ Men OF The Year Awards

GQ Men OF The Year Awards

GQ Men OF The Year Awards

GQ Men OF The Year Awards

GQ Men OF The Year Awards

GQ Men OF The Year Awards

GQ Men OF The Year Awards

GQ Men OF The Year Awards

GQ Men OF The Year Awards

GQ Men OF The Year Awards

GQ Men OF The Year Awards

GQ Men OF The Year Awards

GQ Men OF The Year Awards

GQ Men OF The Year Awards

GQ Men OF The Year Awards

GQ Men OF The Year Awards

GQ Men OF The Year Awards

GQ Men OF The Year Awards

GQ Men OF The Year Awards

GQ Men OF The Year Awards

GQ Men OF The Year Awards

GQ Men OF The Year Awards
Also on HuffPost: