Apple has confirmed the all-new iPhone 5 - by accident.
The iPhone 5, rumoured to feature a larger screen, a 4G LTE data connection, an improved camera and a two-tone, aluminium design, is listed on Apple's own search engine.
Typing in 'iphone-5' reveals a list of pages referencing the phone, including a press release.
None of the links work, but look set to go live when Apple CEO Tim Cook makes the announcement at the company's hugely-anticipated keynote in San Francisco, California.
Other searches appear to confirm that new iPod Nanos, a new iPod Touch, a new version of iTunes and other products will be announced at the event, starting 6pm UK time.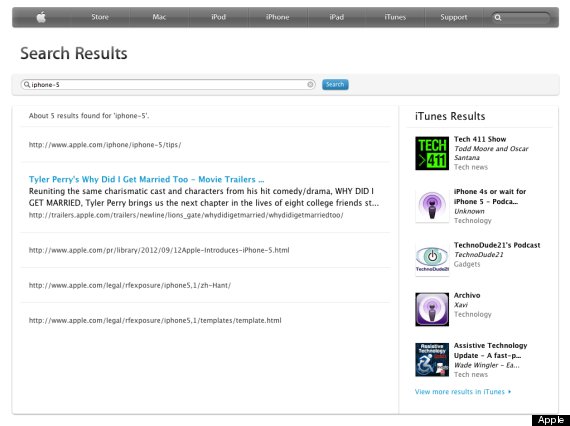 The new iPhone comes after a week of announcements by top mobile phone manufacturers looking to steal the limelight.
SUBSCRIBE TO & FOLLOW UK TECH