Kim Kardashian has become the latest in a long line of celebs to admit to a girl crush on Cheryl Cole, saying she thinks our Chezza is 'beautiful'.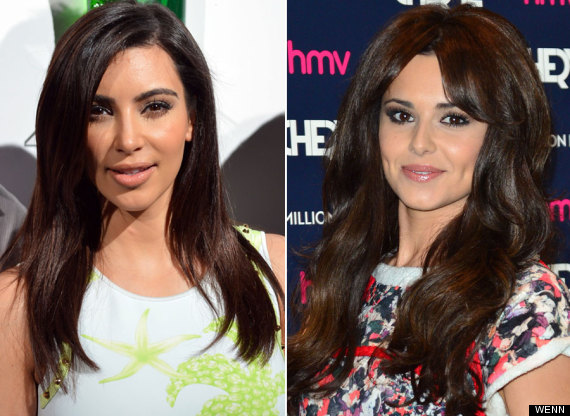 In a new interview with Nuts magazine, the reality star, who has been hitting New York Fashion Week with boyfriend Kanye West, said of Cheryl: "I think she's so beautiful. I saw her at the gym once with no make-up on and she was just as gorgeous, if not more, looking natural."
Kim also opened up about her sex tape that made her a household name when it was leaked in 2007.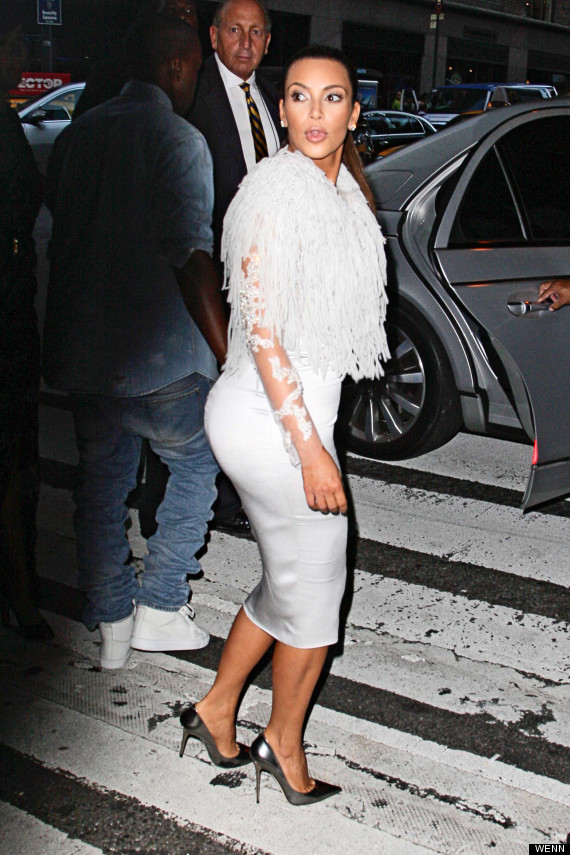 Kim and Kanye hit New York Fashion Week
Asked if she had any regrets over the saucy vid, she remained adamant she didn't.
"No. I'm a stronger person because of everything bad that's happened to me," she explained.
"I was devastated but in life you're measured not by the mistakes you make but by how you overcome them. He was my boyfriend at the time, it was nothing scandalous."
HUFFPOST UK CELEB ON FACEBOOK | FOLLOW US ON TWITTER
Her current beau, Kanye, recently admitted he'd watched the tape himself before they got together to 'get him in the mood'.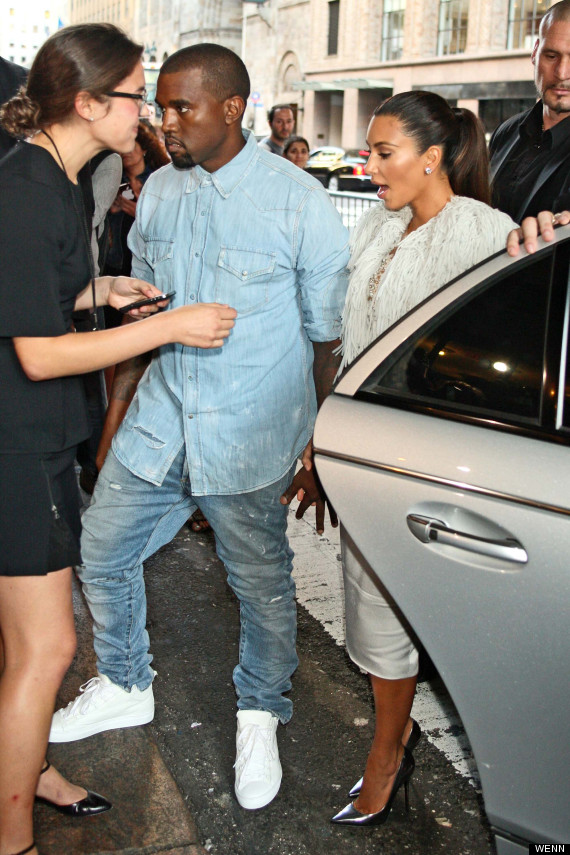 The Keeping Up With The Kardashians star also revealed that posing for Playboy was the "greatest experience she's ever had".
Of the shoot, she told the mag: "It was just the craziest thing ever. I was so nervous to do it.
"After meeting with Hugh Hefner he just told me that Marilyn Monroe was on the first cover and that made me feel so much better for some reason. And I'm so glad I did it. It was easily the greatest experience I've ever had."
The full interview appears in this week's Nuts magazine, out now.
ENTER OUR COMPETITION TO WIN A CAMERA
> IN PICS: KIM KARDASHIAN'S STYLE EVOLUTION

Loading Slideshow
2007

Kim Kardashian walks the runway.

2008

Kim Kardashian wears wide leg trousers and black vest.

2008

Kim Kardashian wears a yellow top and shoes with jeans.

2008

Kim Kardashian wears a green print dress.

2008

TV Personnality Kim Kardashian wears a printer top over jeans.

2009

Kim Kardashian poses wearing a white waistcoat and trousers.

2009

Kim Kardashian wears denim shorts and a zebra print jacket.

2009

Kim Kardashian wearing a pink animal print dress.

2010

Kim Kardashian walks the runway at the Heart Truth Fall 2010 Fashion Show.

2010

Kim Kardashian and her mother Kris Jenner are seen in Italy. Kim wears a purple playsuit.

2010

Khloe and Kim Kardashian a basketball match. Kim wears an all black outfit with a fur sleeve.

2010

Kim Kardashian attends Heidi Klum's 2010 Halloween Party.

2010

Kim Kardashian promotes her new book <em>Kardashian Konfidential</em> wearing a statement necklace.

2011

Kardashian attends adds attitude to her dainty floral skirt with black jacket, tights and boots.

2011

Kim Kardashian wears a gold number with Louboutin heels at the Grammy Awards.

2011

Kim Kardashian wears a black fishtail gown.

2011

Kim Kardashian wearing wet-look leggings and cream jacket.

2011

Kim Kardashian wears a black playsuit with embellished shoulder detail.

2011

Kim Kardashian wears a waterfall cream jacket with thigh-high boots.

2011

Kim and Kourtney Kardashian in New York.

2011

Kim Kardashian attends the Vera Wang Spring 2012 fashion show wearing blue dress with red lips.

2011

Kim Kardashian wears a short gold dress to a birthday party.

2012

TV personality Kim Kardashian wears a silver dress.

2012

Kim Kardashian arrives at the annual White House Correspondents' Association dinner wearing a green dress with embellished shoulder detail.

2012

Kim Kardashian wears a figure hugging navy dress with thin straps.

2006

Kim Kardashian arrives at launch wearing a floral print dress.

2012

Kim Kardashian wears a floor-length yellow gown with thigh-high split.

2012
> WATCH: CATCH UP ON ALL TODAY'S CELEB GOSS
Also on HuffPost: