Errr, Lady Gaga, can you stop doing that please, you're beginning to scare us.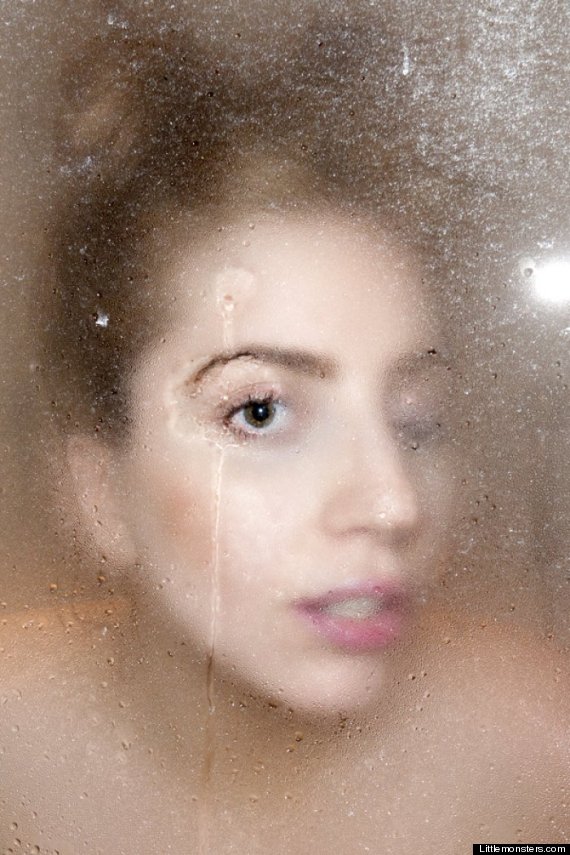 Yes Gaga, we can still see you
While most people would hate to be barged in on in the shower, Gaga decided to share the sight of her hosing down with the whole of the world.
Not that she's one to overshare or anything.
HUFFPOST UK CELEB ON FACEBOOK | FOLLOW US ON TWITTER
Gaga uploaded the pic to her fansite Littlemonsters.com, just a day after she unveiled her shocking new shaved hairdo in memory of her pal Terry Richardson's late mother.
The singer is currently back in her hometown of New York after completing the UK leg of her Born This Way Ball tour, as she prepares to launch her debut fragrance The Fame.
She tweeted last night: "so excited for perfume launch 2moro! miss NY so much."
ENTER OUR COMPETITION TO WIN A CAMERA
> IN PICS: LADY GAGA'S BORN THIS WAY BALL

Loading Slideshow
Lady Gaga's Born This Way Ball Tour

Lady Gaga's Born This Way Ball Tour

Lady Gaga's Born This Way Ball Tour

Lady Gaga's Born This Way Ball Tour

Lady Gaga's Born This Way Ball Tour

Lady Gaga's Born This Way Ball Tour

Lady Gaga's Born This Way Ball Tour

Lady Gaga's Born This Way Ball Tour

Lady Gaga's Born This Way Ball Tour

Lady Gaga's Born This Way Ball Tour

Lady Gaga's Born This Way Ball Tour

Lady Gaga's Born This Way Ball Tour

Lady Gaga's Born This Way Ball Tour

Lady Gaga's Born This Way Ball Tour

Lady Gaga's Born This Way Ball Tour

Lady Gaga's Born This Way Ball Tour
Also on HuffPost: