Jessie J has only just unveiled a new barnet, but she won't be sporting it for too much longer - she has revealed plans to shave it off for Comic Relief.
The singer - who first announced plans to have a buzz cut for charity last year - revealed that she will part with her locks on Red Nose Day next year, live on telly.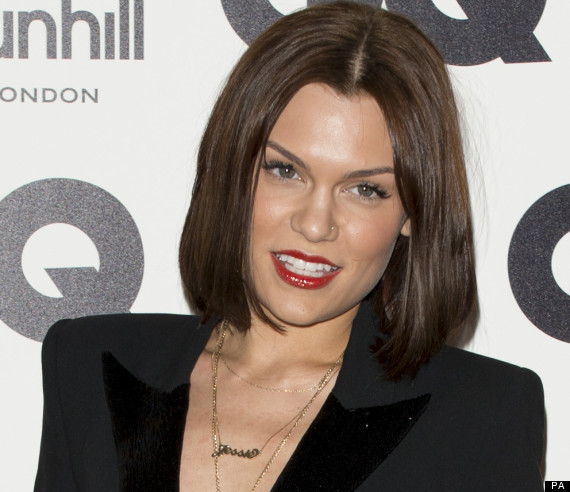 Revealing the news on Twitter, she wrote: "A year ago I said 'I'm gonna shave my head for charity'.
"I have spent a long time making sure that when I do shave my head I raise as much money as possible for charity."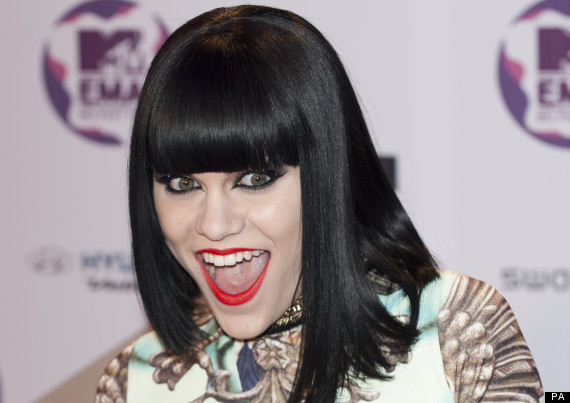 She added: "I have been waiting for the perfect time and the right charity. But also a charity that can get my amazing fans involved too.
"I am SO excited and honoured to be able to finally officially announce I will be shaving my head LIVE for you ALL to watch in March 2013 for @rednoseday :D #letsraisesomemoney."
And as you're no doubt imagining what a bald Jessie will look like... TA-DAAAAH!
We reckon she kind of pulls it off?
HUFFPOST UK CELEB ON FACEBOOK | FOLLOW US ON TWITTER
ENTER OUR COMPETITION TO WIN A CAMERA
> IN PICS: HAIR TRANSPLANT STARS

Loading Slideshow
Hair Transplants - John Travolta

John Travolta<br>The list of things that John Travolta isn't admitting to seems to grow longer by the day.We don't give a fig about his sexuality, but we do find it rather surprising that he won't 'fess up to having had a bit of a helping hand with his hair - because for years he's been regarded as having the least-convincing hairline in Hollywood.If only they were making Lego: The Movie he'd be a dead cert for the lead role. (credit: PA)

Hair Transplants - Bono

Bono<br>Bono has always seemed to us to be someone with a rather high opinion of himself, so it comes as no surprise to discover that he's also stayed schtum about his barnet.The U2 frontman was clearly thinning by the late '80s though, but throughout the '90s and '00s his hair seemed to move in Mysterious Ways - increasing in density as it decreased in length.He obviously takes Pride (in the name of) his hair though, so we'll draw a (hair) line under the matter right here. (credit: PA)

Hair Transplants - Declan Donnelly

Declan Donnelly<br>First we want to make it clear that the density of Dec's hair is something we'd never even considered until it was brought to our attention.But once we were made aware of an alleged increase in bushiness, we had to admit that something fishy did appear to be going on.Now we're not saying he's definitely had a transplant (and he's certainly keeping mum), but have a look at these pics and see what you reckon. (credit: PA)

Hair Transplants - Sir Elton John

Sir Elton John<br>The artist formerly known as Reg Dwight started to lose his hair way back in the 1970s, and was one of the first celebs to undergo a hair transplant.The change was so dramatic - and he was so mega-famous back then - that he had to be honest about having had it done.We don't know how much work he's had done up there since, but he's got more hair than Marge Simpson these days. (credit: PA)

Hair Transplants - Jude Law

Jude Law<br>Has he or hasn't he? That is the question when it comes to the talented Mr Law.Jude is famous for his sneaky mini-combover, as shown in the right hand picture - but there have been persistent rumours that he's also had a transplant.He's never spoken out about it, and definitive evdience is hard to come by - so for now it will have to remain a mystery, my dear Watson. (credit: PA)

Hair Transplants - James Nesbitt

James Nesbitt<br>He might still be best known to many of us for his role in Cold Feet, but it was obviously James Nesbitt's head that was getting a bit chilly.The actor has been upfront about having undergone two hair transplant procedures - and says the results have changed his life.Will we see the suave Northern Irishman becoming the latest Brit to make it big across the pond thanks to his new thatch? (credit: PA)

Hair Transplants - Rob Brydon

Rob Brydon<br>Comedian Rob Brydon is another famous face who appears to have had a bit of re-thatching carried out on his rooftop.The Welshman hasn't explicitly confirmed that he's had a transplant, but did say: "For some time now my head has been feeling a lot warmer but I was unable to put my finger on the reason why."He might not be able to, but it looks like one of his co-stars isn't having any problems doing so in the right-hand photo here. (credit: PA)

Hair Transplants - Ronan Keating

Ronan Keating<br>Boyzone star Ronan Keating was also an enthusiastic mini-combover man back in the 1990s, but sometime in the early noughties his hairline seemed to move forward a little.The change may be hardly noticeable, but that's how it should be when it's done right.We take our hats off to one of the best barnets in the business! (credit: PA)

Hair Transplants - Duncan Bannatyne

Duncan Bannatyne<br>Not only has Dragon's Den tycoon Duncan Bannatyne's mop got darker in recent years, but his hairline has also moved forward.The gym chain owner has admitted having a transplant, in which a piece of skin is taken from the back of the scalp, cut into 1mm pieces and placed in balding areas.Apparently it's not as painful as it sounds and he's delighted with the results.(credit: PA)

Hair Transplants - Shaun Williamson

Shaun Williamson<br>The man who used to play Barry Evans in EastEnders has never even tried to pretend that his hair grew back overnight - which is just as well because nobody would have believed him.He even told Ricky Gervais and Stephen Merchant about the op, so they could use it to mock him when he appeared in their Extras (although the gags got cut).We think it looks pretty good actually, and it's better than looking like Keith Allen - as he was beginning to in the left-hand picture here. (credit: PA)

Hair Transplants - Alistair McGowan
Also on HuffPost: