They were the ultimate loos with a view – after dancing the night away at Manhattan's Boom Boom Club, revellers could empty their bladders while taking in sweeping views from the 18t floor of The Standard Hotel.
Except everyone could see them too.
Yes, if you happened to spend a penny (or more) at the club in recent days, you may well have given passer-bys an eyeful. Visitors to the Boom Boom Club's powder room were given sweeping views of New York's meatpacking district...
It's thought clubbers were under the impression the glass was reflective on the outside, giving them privacy while affording them spectacular views.
But as pictures of guests mid-wipe emerged, it quickly became evident this was not the case.
SEE ALSO: Australians Drop Their Pants In Beach Toilet Protest (VIDEO) ...while residents and tourists were rewarded with an equally revealing sight
Belinda Langdon, who visited the club with her father, told The New York Daily Times: "It's pretty creepy.
"The people taking pictures are pervy. You just hope nobody recognises you on the street."
As titillating as it may have been to witness strangers on the toilet, the show is now over, with the hotel hastily installing black curtains to give guests some necessary privacy.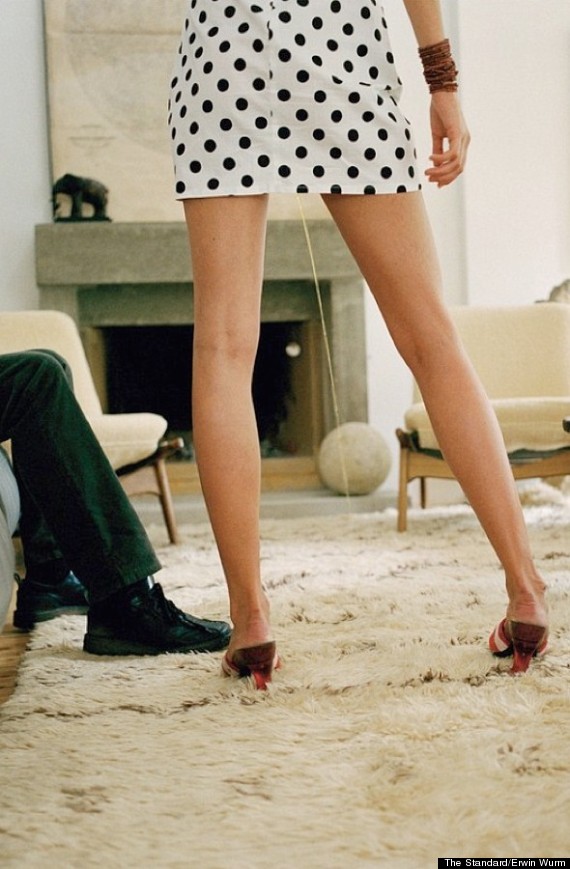 The Standard hotel recently launched an ad campaign entitled 'Instructions on How to Be Politically Incorrect'
A manager told online newspaper: "They were doing renovations and they forgot to put them back up."
Being that this is the same hotel which recently launched an ad campaign featuring a woman urinating on a rug in front of a man, we're slightly skeptical. A safe distance: Peeping toms will have to hang up their binoculars after the hotel installed curtains in the toilets