Lionel Messi has become the latest sportsmen to be given the waxwork model treatment by Madame Tussauds.
The Barcelona forward's figure, portraying Messi in his signature 'goal celebration' pose, was positioned with the goal where he put the ball in the net in the 2011 Champions League Final against Manchester United in the background.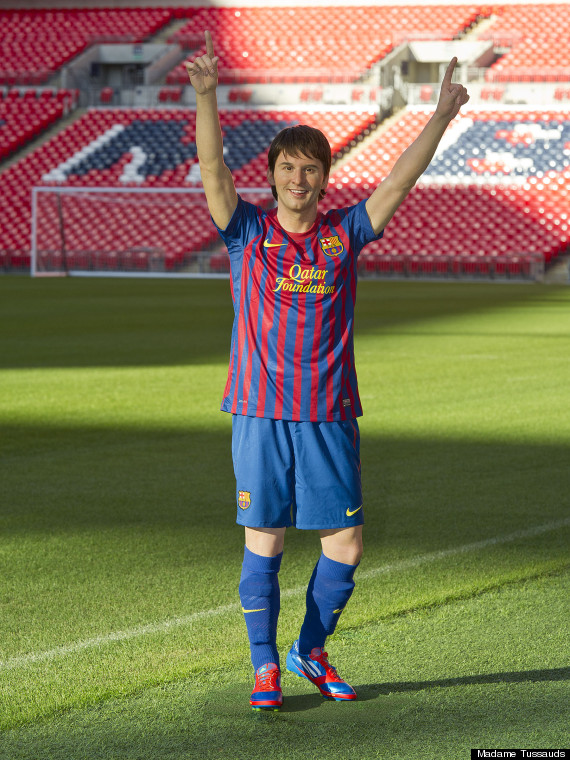 Messi scored at Wembley in the 2011 Champions League final
Messi's double cost £150,000 and took four months to create. It will be ready to meet guests at the legendary attraction from 24 September.
SUBSCRIBE TO & FOLLOW UK SPORT