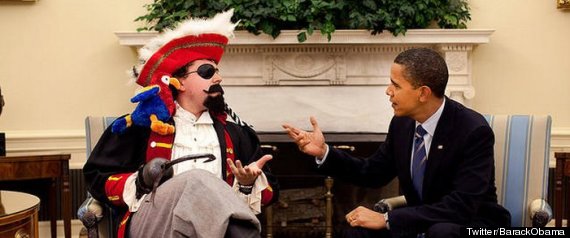 From pirates with Presidents to princes with pints - we round up some of the silliest snaps from the past seven days...
Funny Pictures Of The Week
All images: Press Association
SUBSCRIBE AND FOLLOW
Get top stories and blog posts emailed to me each day. Newsletters may offer personalized content or advertisements.
Learn more