A Christian league game between two church teams had to be abandoned after a serious brawl broke between players over a controversial penalty decision - in a league so wholesome that even cursing is a red card offence.
The Telegraph reported that Zion Athletic and Common Ground United traded blows after on of the Common Ground players was given the red card for a "serious foul".
Zion, who were leading 5-1, then got a penalty in the 60th minute of the game but the player apparently made a "remark" to one of the Common Ground players.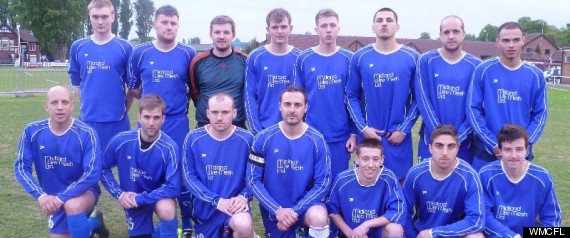 Zion Athletic FC: One of the teams involved in the brawl at the Christian league match
But instead of turning the other cheek, the cheeky Zion player was struck by a member of Common Ground before he reached the spot.
Birmingham County FA discipline manager Mike Fellows told The Telegraph: "Referees are under instruction to send players off if any of them swears.
"The referee reported that Common Ground players started throwing punches at Zion Athletic players.
"It got to the situation that the two official assistant referees agreed that they would have to abandon the game."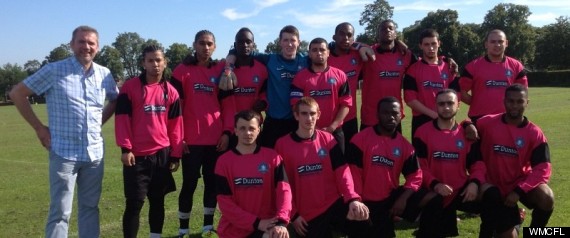 Common Ground FC had five players sent off in the brawl
The Rule Book for the league states that players should behave "both on and off the field of play, that is morally, decently and ethically sound of action and speech, and is honouring to the name of Jesus Christ."
The league was set up in 1979 to offer Saturday fixtures, so churchgoing footballers did not have to miss Sunday services. The ethos is "friendly competition whilst upholding Christian beliefs and ideals".
The league will now decide if Zion are given the full three points for the match and if Common Ground will have points deducted.
Five Common Ground players were sent off and are facing violent conduct charges, and at least a three-match suspension. One member of Zion Athletic has also been charged with improper conduct