Huffington Post Picture Desk Live: 25th September 2012
Scroll down for some of the best news and sports pictures from around the world, brought to you by the Huffington Post's own picture editors Elliot Wagland, Matthew Tucker and Tahira Mirza: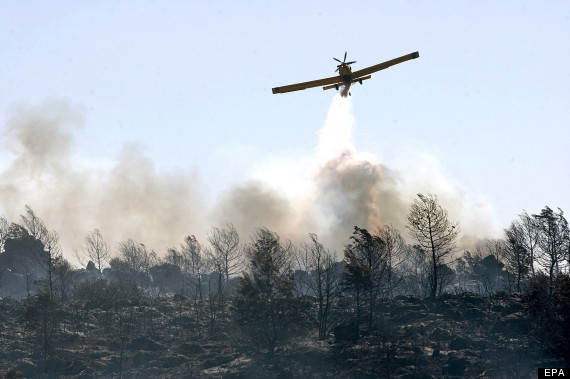 A plane releases a load of extinguishing water to fight a fire which broke in Benicolet, La Vall d'Albaida, Spain, 25 September 2012. Spanish firefighters have stabilized a wildfire which forced the evacuation of about 2,000 people in the east of the country, emergency services 25 September. The fire has destroyed about 5,500 hectares of forest at a distance of 60 kilometres north-west of the city of Valencia. Most of the 2,000 people who were evacuated from six villages were able to return home.