Dutch football club Vitesse Arnhem have marked the 68th anniversary of World War II's Battle of Arnhem via their new Nike kit.
The British 1st Airborne Division that fought in the battle wore claret and blue colours, which has prompted Vitesse's switch from their usual yellow and black ensemble.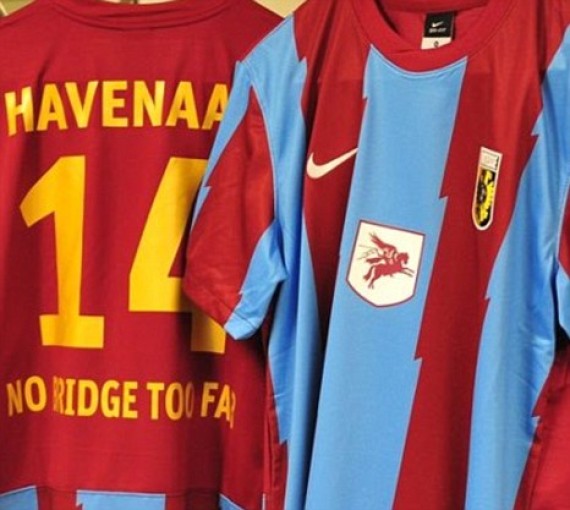 Also included on the shirt is the slogan 'No Bridge Too Far', a reference to Richard Attenborough's 1977 film A Bridge Too Far, which charted Operation Market Garden's failure to seize several bridges in the occupied Netherlands.
Approximately 3,284 were killed during the nine-day battle in September 1944.