Derek Jameson, veteran broadcaster and newspaperman was buried today in an emotional send-off, with his wife Ellen paying tribute to a "one-off".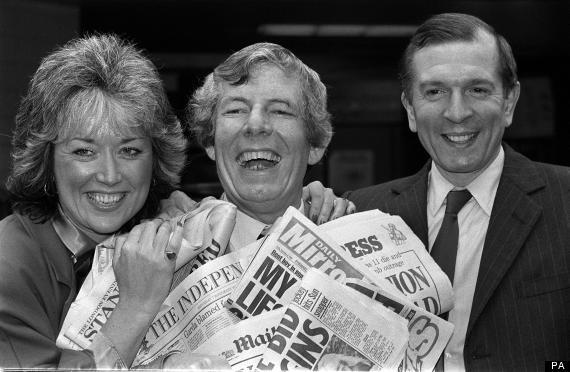 Derek Jameson - was there ever a man who enjoyed his job more?
In the absence of a figure often larger than any screen depictions, here are 12 favourite newsroom screen moments... with a doffed cap to Mr Jameson!
Loading Slideshow
The Newsroom

All The President's Men

Lou Grant

Network

Good Night and Good Luck

Broadcast News

His Girl Friday

Anchorman

The Wire Season 5

Citizen Kane - How To Run A Newspaper...

Absence of Malice

State of Play (film)