Chelsea has confirmed a robbery occurred at their Cobham training ground earlier this month.
Police have been informed after the club reported one of the academy players' possessions had been stolen.
A Blues spokesman said: "A number of personal items were recently stolen from the academy dressing room area.
"The matter is currently being investigated by the police.
"CCTV footage is being handed to them and confirms the thefts were carried out by a lone intruder not connected with the training ground site.
"Other local premises near to the training ground were targeted that day and may be connected.
"Nobody at Chelsea FC is under suspicion."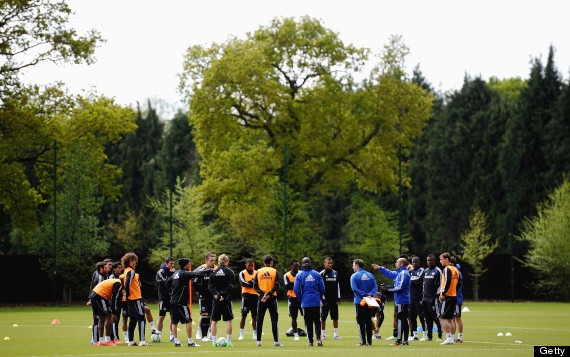 Chelsea's training ground is based in Surrey
The Evening Standard has speculated six wallets, nine mobile phones and several watches were among the items stolen.
It is the latest in a number of infamous incidents to have taken place at Cobham in the past 18 months.
Ashley Cole was believed to have to have accidentally fired an air rifle at a Loughborough sports science intern in February last year while academy player Jacob Melis left the European champions after he let off a smoke bomb at the training base.
A knife was also found in the academy dressing room earlier this year, although the club claimed it had been mislaid by a workman.
Chelsea beat Wolverhampton Wanderers 6-0 in the Capital One Cup on Tuesday night and lead the Premier League table after five games.