We do love a fit celeb who isn't afraid of stripping down to their undercrackers at the drop of a packet of crisps so hand claps all round for Katie Price's man, Leandro Penna and TOWIE's Mario Falcone for doing just that, for charity, natch.
And not only did the pair of buff boys strip down to their smalls, they then had a pair of jeans painted onto their nethers (tough job.).
Pourquoi, we hear you ask?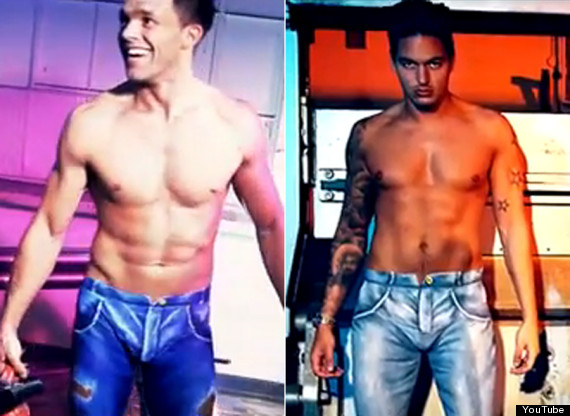 Well, *puts on serious face* it's all in aid of Jeans For Genes Day, which takes place on Friday 5 October and raises much needed cash for Genetic Disorders UK, which provides funding for the care and support of children with genetic disorders through a grant programme.
SUBSCRIBE TO & FOLLOW UK DAILY BRIEF