Zinedine Zidane's infamous headbutt on Marco Materazzi in the 2006 World Cup final has been immortalised at the Pompidou Centre in Paris with its very own statue.
The Frenchman headbutted the Italian defender in the chest as he literally bowed out of football with a red card six years ago.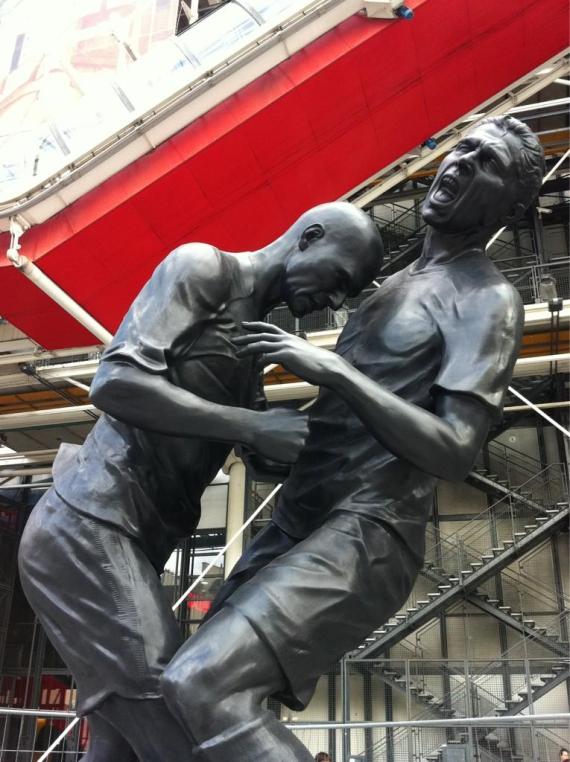 Look out for the Ad just below here
Zidane's headbutt has been immortalised
Materazzi allegedly aired a slur about Zidane's sister, and the Frenchman's reaction registered the 14th red card of his career.
@tomwfootball

Tom Williams
"Hey Zizou, we've put up a statue of you outside the Pompidou Centre." "Oh, thanks." "Um, wait until you've seen it."
http://t.co/Eh7AJs1n
The Pompidou Centre, which houses the Musée National d'Art Moderne, has erected the display outside of the building.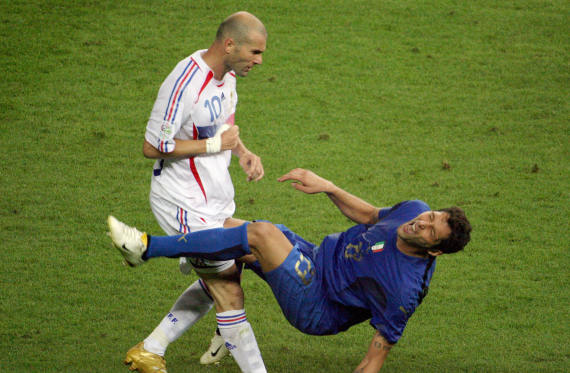 Zidane butts Materazzi in 2006