A protestor who lay in the path of a steamroller has been crushed to death in China.
He Zhi Hua was attempting to resist a government drive to relocate his village when he lay in the path of the construction vehicle.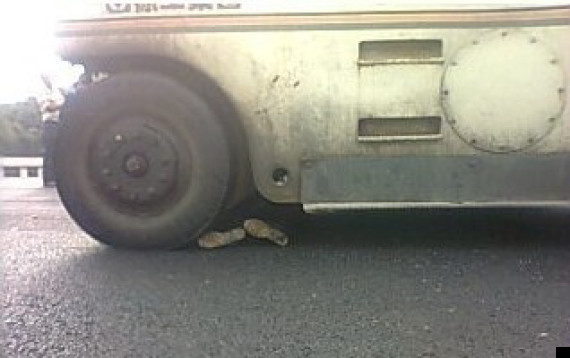 He Zhi Hua's feet are visible as the steamroller flattens him
It said: "The victim... refused to accept a paltry payment from the government which has forcefully evicted Changsha Village locals in order to re-appropriate their land for commercial use."
The horrifying incident was censored by China's state-controlled media, but was leaked online among users of Weibo - the country's version of Twitter.
It bears a tragic resemblance to the student protesters crushed by tanks in Tianamen Square.
An official silence has been maintained by the Chinese regime over the killing of students and activists by the military on 3 June 1989, so much so that online search engines in China have blocked the term "Tiananmen Square".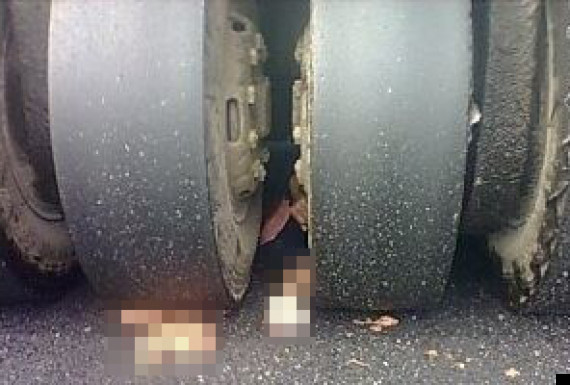 Hua was killed instantly by the heavy machinery
SUBSCRIBE TO & FOLLOW UK DAILY BRIEF