Scroll down for some of the best news and sports pictures from around the world, brought to you by The Huffington Post's Picture Editors Elliot Wagland, Matthew Tucker and Tahira Mirza:
27/09/2012 17:59 BST
SURFS UP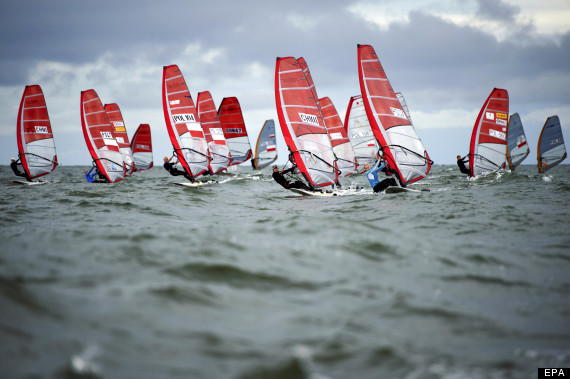 Polish female windsurfers in action during the RS-X race of the Polish Championships at the Gulf of Gdansk Poland 27 September 2012.
27/09/2012 17:57 BST
WARBELOW PLANE CRASH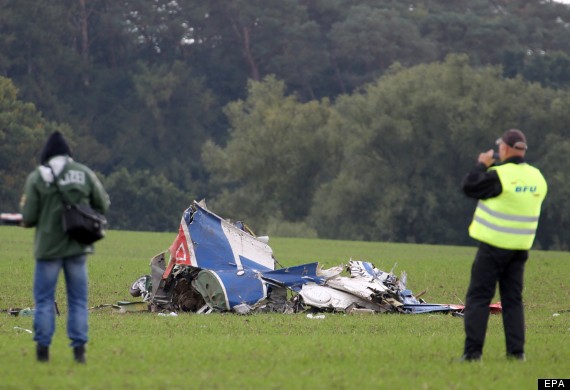 Experts of the German Office of Civil Aeronautics start their investigation of the crash of a two-seater plane on a field near Warbelow near Gnoien Germany 27 Septembre 2012. Both people on board the plane died in the crash. The crashed plane was a turboprop machine used in flight training.
27/09/2012 17:50 BST
ENGLAND Vs WEST INDIES West indies bowler Ravi Rampaul (2R) celebrates the wicket of England cricketer Luke Wright with teammates during the ICC Twenty20 Cricket World Cup's Super Eight match between England and West Indies at the Pallekele International Cricket Stadium in Pallekele on September 27, 2012
27/09/2012 16:51 BST
NEPAL FESTIVAL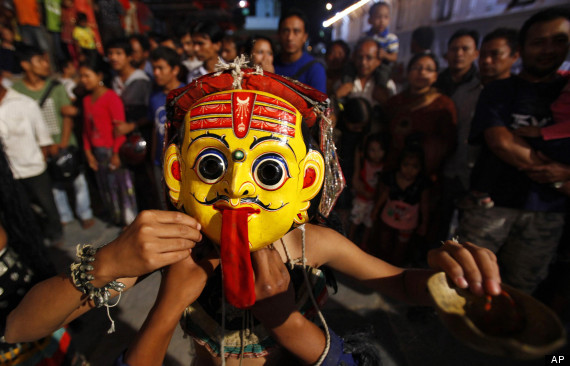 A masked artist prepares to perform a traditional dance on the first day of the week-long Indra Jatra festival in Katmandu, Nepal, Thursday, Sept. 27, 2012. Indra Jatra festival, which is celebrated by both Hindus and Buddhists, marks the end of the monsoon season and beginning of autumn. (AP Photo/Niranjan Shrestha)
27/09/2012 16:49 BST
GERONIMO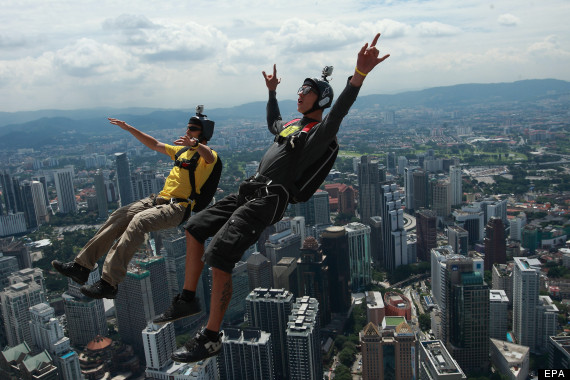 Base jumper Aurelien Chatard (R) and Adrien Lilamand (L) of France jump from the 380m high Kuala Lumpur (KL) Tower in Kuala Lumpur Malaysia 27 September 2012. Some 100 BASE jumpers from all over the world take part in the annual KL Tower International Jump. EPA/SHAMSHAHRIN SHAMSUDIN
27/09/2012 15:48 BST
BIG AIR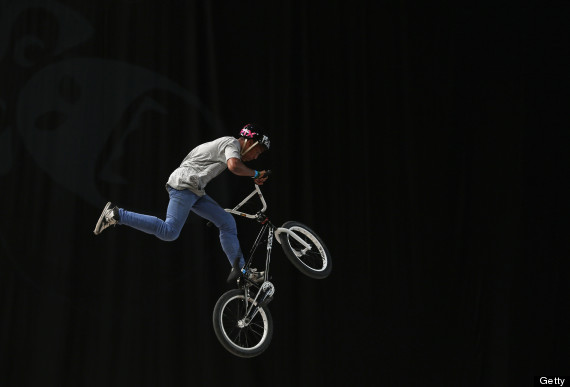 BMX cyclists entertain visitors during The Cycle Show at The National Exhibition Centre on September 27, 2012 in Birmingham, England.(Photo by Christopher Furlong/Getty Images)
27/09/2012 15:11 BST
SUNSET OVER TORAY PAN PACIFIC OPEN Day five of the Toray Pan Pacific Open at Ariake Colosseum on September 27, 2012 in Tokyo, Japan.
27/09/2012 15:10 BST
PARIS MOTOR SHOW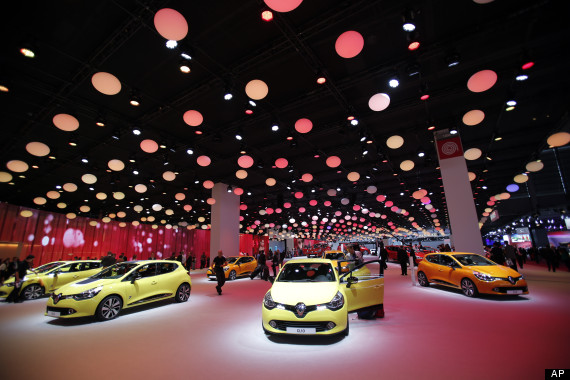 New Renault Clios on display during the press day at the Paris Auto Show, France, Thursday, Sept. 27, 2012. The Paris Auto Show will open its gates to the public from Sept. 29 to Oct. 14. (AP Photo/Christophe Ena)
27/09/2012 15:03 BST
MIRROR IMAGE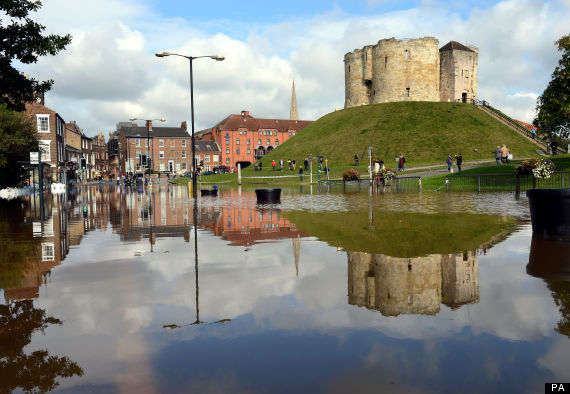 Cliffords Tower, one of York's famous ancient attractions is reflected in floodwater which this morning filled surrounding City Centre roads. The River Ouse has now peaked only inches below the previous record levels. following the torrential rainfalls of the past few days. Photo credit should read: John Giles/PA Wire
27/09/2012 14:17 BST
TELANGANA STUDENTS PROTEST Indian riot police fire tear gas towards rioting Telangana Students Joint Action Committe (TSJAC) activists after being blocked from entering the Osmania University premises in Hyderabad on September 27, 2012. The protest demanding the separate state of Telangana was held after failing to get an assurance of statehood from the Congress-led central government, with the Telangana Joint Action Committee's (T-JAC) calling for large-scale protests on September 30.
SUBSCRIBE TO & FOLLOW UK DAILY BRIEF