Huffington Post Picture Desk Live: 27th September 2012
Scroll down for some of the best news and sports pictures from around the world, brought to you by The Huffington Post's Picture Editors Elliot Wagland, Matthew Tucker and Tahira Mirza: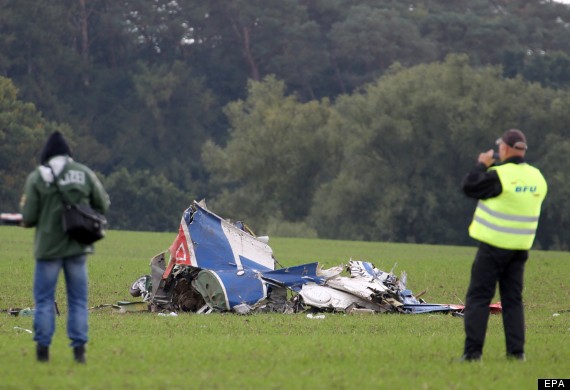 Experts of the German Office of Civil Aeronautics start their investigation of the crash of a two-seater plane on a field near Warbelow near Gnoien Germany 27 Septembre 2012. Both people on board the plane died in the crash. The crashed plane was a turboprop machine used in flight training.