Wayne Rooney made a triumphant return for Manchester United in their Capital One Cup victory over Newcastle United, as the damage from Hugo Rodallega's challenge on him was finally made visible.
Rooney, who gave a measured and classy display in the 2-1 win, wore strapping round his right thigh as he made his first appearance in over a month.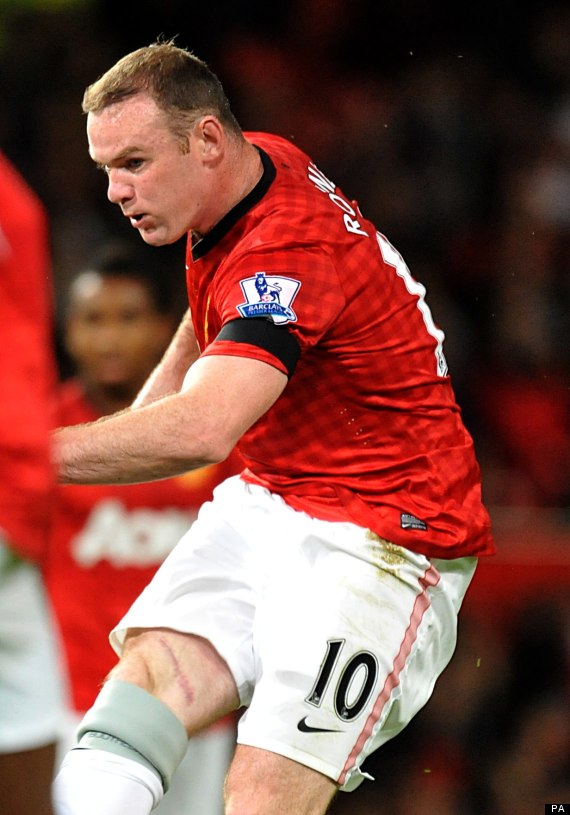 Rooney made just his second start of the season on Tuesday
However prying snappers captured the full extent of Rodallega's damage when the strapping slipped during the game to reveal two nasty scars.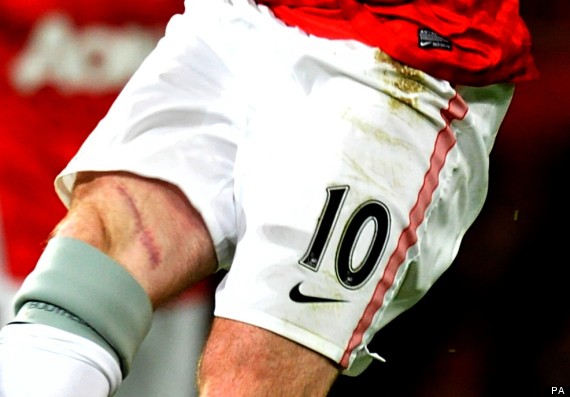 Rodallega's challenge has left two scars
Rooney was left with a bloody gash after Rodallega's studs accidentally fell on his right thigh in United's 3-2 win against Fulham in August.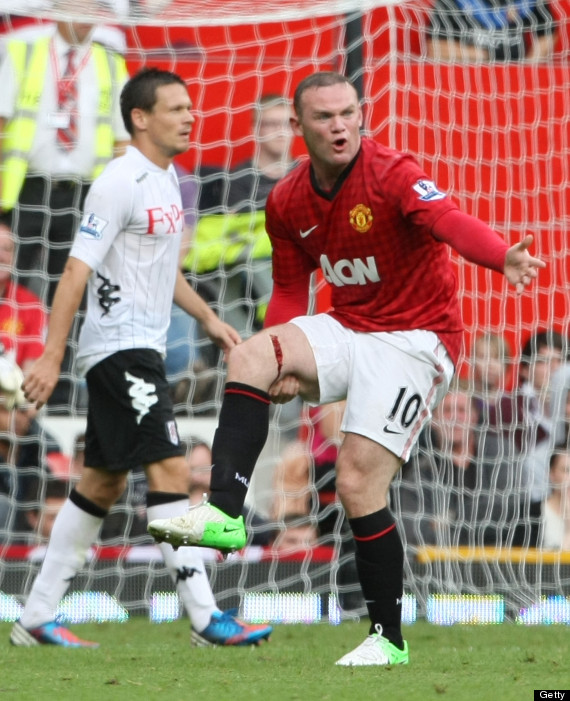 Rooney demands attention after he is injured
Sir Alex Ferguson revealed after the League Cup win the striker could have been a substitute at Anfield on Sunday, however the likelihood is Rooney will return to league football against Tottenham Hotspur on Saturday.