It's that time of year again. The red t-shirts. The noticeably smaller secure zone. The constant threat of rain.
It's Labour conference... Stay tuned to our liveblog for occasional updates on our coverage, who said what at Fringe, the gossip, as well as the latest throwaway comments and bad jokes.

03/10/2012 12:24 BST
'On judgement day you will end up in Hell'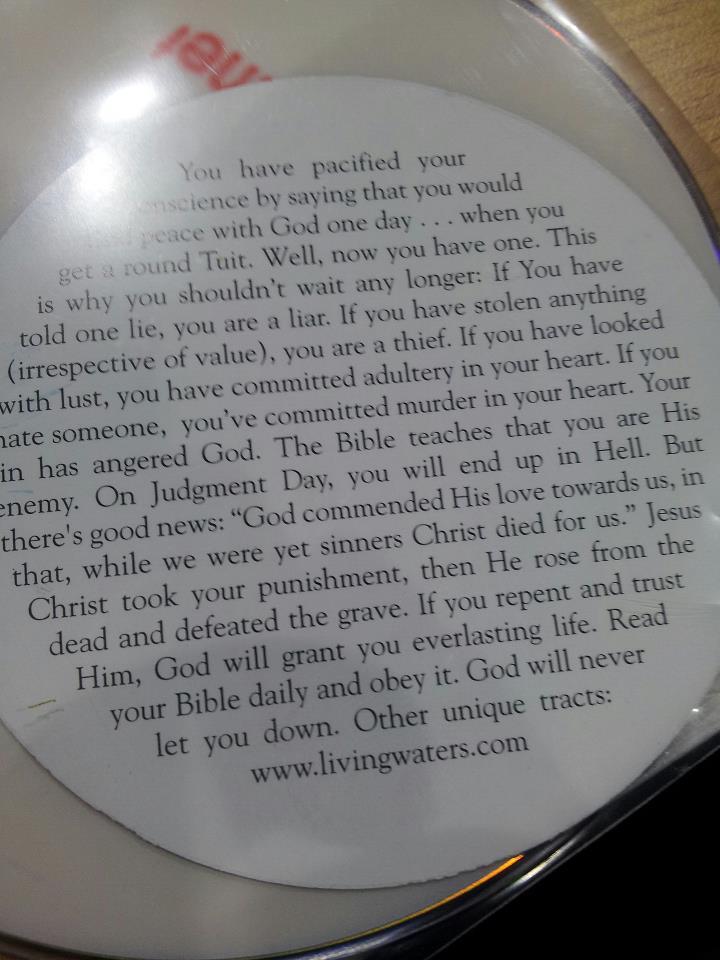 Check out the message on these CDs being handed out to delegates by Christian activists outside the conference. We're too scared to watch the CD itself.
03/10/2012 11:28 BST
Yvette Cooper does the Mobot (PICTURE)
Shameless Olympic bandwagon-jumping alert: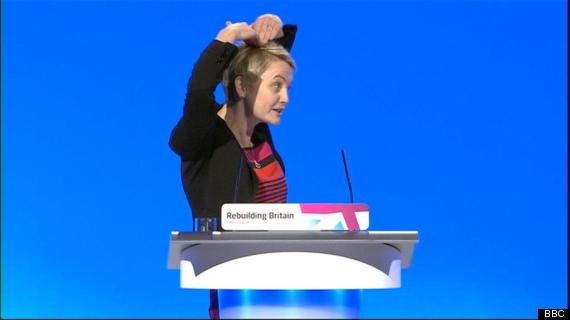 02/10/2012 16:57 BST
A preliminary One Nation count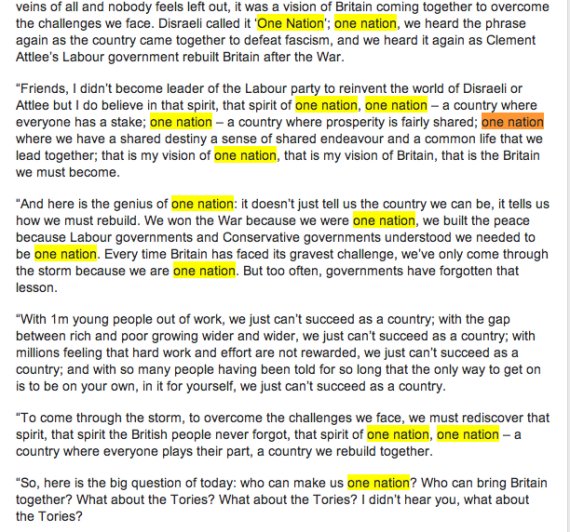 At first glance, 45, a figure we'll keep under review.
02/10/2012 16:37 BST
Our panelists' verdicts
"In 2010 it was considered impossible. In 2011 it was improbable. After today it just might be possible."
02/10/2012 16:36 BST
Odds on
AFTER his speech to Conference, William Hill have cut their odds for Ed Miliband to lead Labour into the next General Election from 4/11 to 2/9
02/10/2012 16:33 BST
Other one nations
Ed Miliband delivered his much-anticipated conference speech on Tuesday.
Will One Nation resonate? Maybe for children of the mid 90s who could be reminded of the rave (and/or the song by heavy metal band Soulfly)
One Nation was founded in the mid 90s by the infamous Terry Turbo. It ran many events over the years around London before Terry sold the company to Slammin Vinyl to take up acting.
02/10/2012 10:53 BST
Alastair Campbell.. MP?
Could we be seeing top-spin doctor Alastair Campbell taking a seat as an MP in 2015? Tony Blair's former aide told LBC radio last night that he would consider it.
02/10/2012 10:39 BST
Wild leadership speculation
We did it for the Lib Dems and Nick Clegg so it's only fair to do it for Labour on the day of Ed Miliband's big speech.
Who are the Top Ten totally serious contenders to succeed Miliband as Labour leader. Warning: There is a slideshow involved.
01/10/2012 17:07 BST
Someone call security?
The conference's secure zone - which you need a pre-issued pass to access - is noticeably smaller this year. It's not yet clear why, but this tweet from Paul Waugh caught our attention.
This is 1st party conf in Manchester where Radisson nor Midland hotel in secure zone. I'm told it's saved a fortune.

— Paul Waugh (@paulwaugh) October 1, 2012
01/10/2012 16:00 BST
We're not sure if this a joke, but we love it anyway
http://leftwingdating.co.uk/
SUBSCRIBE TO & FOLLOW UK POLITICS