Watch out, there could be another Kardashian about to join the ever increasing brood.
Kim Kardashian is reported to be planning to have a baby with boyfriend Kanye West, making it her "top priority" for 2013.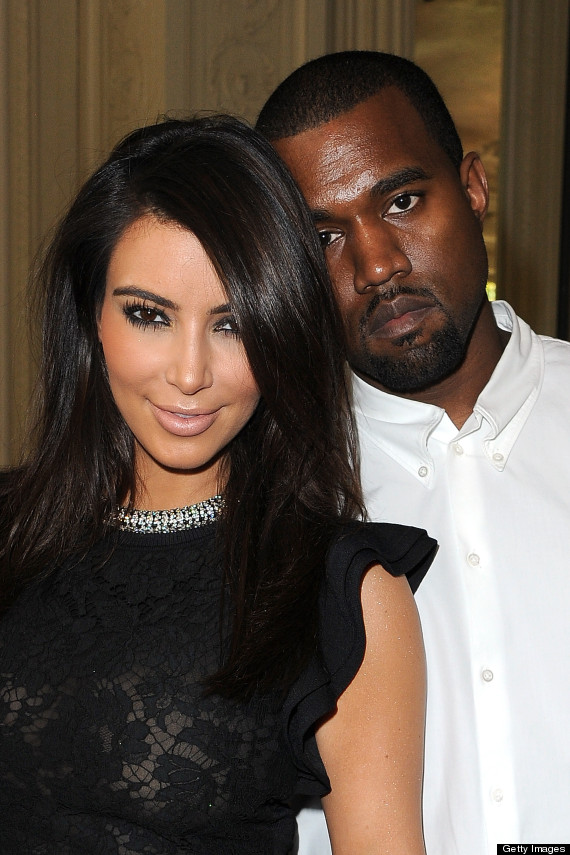 "Kim wants getting pregnant next year to be her top priority. She says she feels suffocated by her schedule promoting the Kardashian brand," a source told Closer magazine.
"Kim and Khloé are desperate to have children. Seeing Kourtney give birth has made them even more determined."
Kim and Kanye's relationship stepped up a gear when they begun looking for houses to move in together last month, something which fits in to their family plans.
"Kanye thinks Kim's family controls her and wants them to make a new life in New York. He doesn't want other people telling them how to bring up their kids."
We reckon that Kim would most definitely be one of those mums who posts a snaps of their baby on Twitter every five seconds, that's if pictures of her cat are anything to go by.
Kim recently adopted a white teacup Persian kitten, who she called Mercy and has been parading on the internet ever since.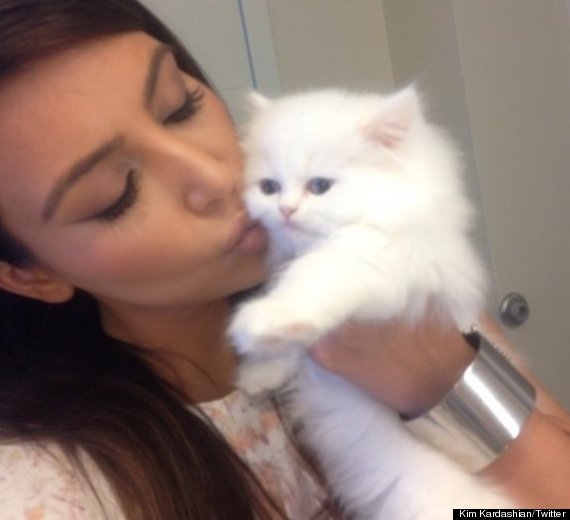 However, Kim fears she is slowly turning into a crazy cat lady.
She told People magazine: "I just hope I'm not turning into one of those cat ladies that's tweeting too many pictures of her pet!
"I have always wanted a white Persian cat with light eyes. That was my thing. I've been always looking at kittens like that online."
HUFFPOST UK CELEB ON FACEBOOK | FOLLOW US ON TWITTER
> IN PICS: KIM KARDASHIAN'S STYLE EVOLTION

Loading Slideshow
2007

Kim Kardashian walks the runway.

2008

Kim Kardashian wears wide leg trousers and black vest.

2008

Kim Kardashian wears a yellow top and shoes with jeans.

2008

Kim Kardashian wears a green print dress.

2008

TV Personnality Kim Kardashian wears a printer top over jeans.

2009

Kim Kardashian poses wearing a white waistcoat and trousers.

2009

Kim Kardashian wears denim shorts and a zebra print jacket.

2009

Kim Kardashian wearing a pink animal print dress.

2010

Kim Kardashian walks the runway at the Heart Truth Fall 2010 Fashion Show.

2010

Kim Kardashian and her mother Kris Jenner are seen in Italy. Kim wears a purple playsuit.

2010

Khloe and Kim Kardashian a basketball match. Kim wears an all black outfit with a fur sleeve.

2010

Kim Kardashian attends Heidi Klum's 2010 Halloween Party.

2010

Kim Kardashian promotes her new book <em>Kardashian Konfidential</em> wearing a statement necklace.

2011

Kardashian attends adds attitude to her dainty floral skirt with black jacket, tights and boots.

2011

Kim Kardashian wears a gold number with Louboutin heels at the Grammy Awards.

2011

Kim Kardashian wears a black fishtail gown.

2011

Kim Kardashian wearing wet-look leggings and cream jacket.

2011

Kim Kardashian wears a black playsuit with embellished shoulder detail.

2011

Kim Kardashian wears a waterfall cream jacket with thigh-high boots.

2011

Kim and Kourtney Kardashian in New York.

2011

Kim Kardashian attends the Vera Wang Spring 2012 fashion show wearing blue dress with red lips.

2011

Kim Kardashian wears a short gold dress to a birthday party.

2012

TV personality Kim Kardashian wears a silver dress.

2012

Kim Kardashian arrives at the annual White House Correspondents' Association dinner wearing a green dress with embellished shoulder detail.

2012

Kim Kardashian wears a figure hugging navy dress with thin straps.

2006

Kim Kardashian arrives at launch wearing a floral print dress.

2012

Kim Kardashian wears a floor-length yellow gown with thigh-high split.

2012
Also on HuffPost: